Is Kino Loy a good guy in Star Wars Andor? To the surprise of everyone, Andy Serkis showed up in Andor episode 8. Though, he wasn't playing some early version of Supreme Leader Snoke (we don't think), but a brand new Star Wars character called Kino Loy.
The new planet in Andor called Narkina 5 is essentially home to a floating prison facility run by the Imperial forces, where inmates become slaves to the Empire's manufacturing of what we suspect is a boat-load of dangerous weapons. In the Star Wars series, it's down to supervisors like Kino Loy to keep the inmates like Cassian Andor in check, but let's not forget he is a prisoner too.
So, is Kino Loy a good guy or will he remain loyal to the Imperial forces keeping him captive? Warning, spoilers ahead!
Is Kino Loy a good guy?
When he was first introduced, Kino Loy seemed like he was fully onboard with the regime of the prison, more than willing to rule his fellow prisoners with an iron-fist if it meant he could get his release on time. However, with Andor episode 9 and then Andor episode 10, it's abundantly clear that even if Kino Loy isn't going to be joining the Rebellion against Emperor Palpatine and Darth Vader, he is a good guy deep down, beneath all the pragmatism.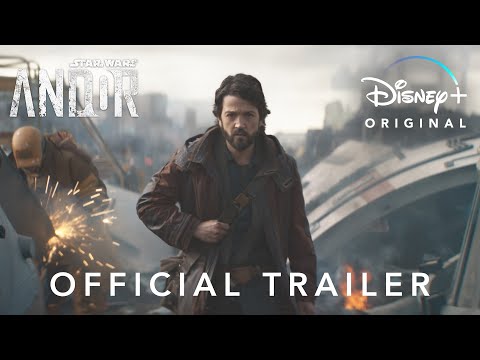 And that's the lens to look at Kino Loy through: pragmatism. He's a natural leader with one goal, and that's to get out of the Galactic Empire's prison. Initially, he believed the route to that was by complying with the system and structure of the prison. Then, when it was clear that they were never going to release him, the was only one way out and that involved a prisoner-uprising.
During that revolt, he proved that he had a good – if ruthless – heart. He's also shown that he cares about his fellow inmates, and doesn't want to see them fried. So, we're pretty happy to say that the pragmatic Kino Loy is a good guy, and not a Star Wars villain. We don't know what the future holds for Kino Loy, but it's unlikely we will see him again in Andor season 2.
Until then, why not take a look at our guide to Mon Mothma explained, Luthen Rael, Dedra Meero, or Syril Karn to learn more about the Andor cast in the TV series. Or, explore the galaxy with our guides to the Andor filming locations, best Star Wars scenes, the best Star Wars bounty hunters, and Star Wars droids.