And just like that, another Star Wars show has come to an end, as the Ahsoka finale graces the small screen. The series leaves us with plenty of questions for the future of the franchise, but it also delivered one of the best duels we've ever seen in a galaxy far, far away.
Star Wars is an absolute behemoth these days, and watching all the Star Wars movies in order along with the various TV shows can be quite the task. But, when a Star Wars series ends as wonderfully as Ahsoka, it's all worth it.
Ahsoka Tano was already among our list of the best Star Wars characters long before she got her own show, but now, the iconic Jedi has given us one of the best Star Wars scenes of all time.
With its epic finale, the Ahsoka series has cemented its status as one of the best Disney Plus shows of the year thanks to an incredible duel between the titular hero and Morgan Elsbeth. And with it, Elsbeth puts forward her case as one of the best Star Wars villains of the modern era.
Seeing these two incredibly powerful characters has got us, and the rest of the Star Wars fan base very excited, it seems. Over on Twitter, one user said: "Best duel in Star Wars history."
There have also been plenty of tributes paid to Ahsoka cast member Ray Stevenson, who sadly died just before the series premiered earlier this year. In light of the finale, another Twitter user said: "Thank you Ray Stevenson for everything you have put into the Baylan Skoll character in Ahsoka. It's been an absolute pleasure and we will forever appreciate you sir."
The only problem now is, we want Ahsoka season 2! And, after Ahsoka episode 8 aired, fans agreed, with one Star Wars follower exclaiming: "No way Ahsoka just ends like that! Give me season 2 now!!"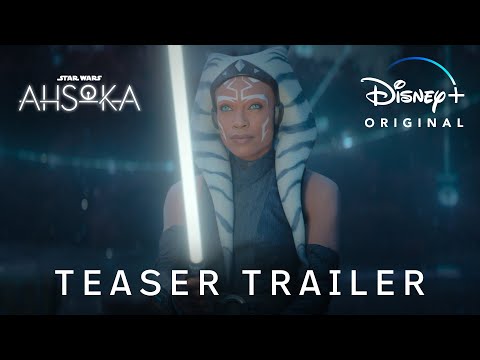 Whether that second season lies in the future of the franchise or not, remains to be seen. We do know about the new Star Wars movies, though, and we can also tell you about the Andor season 2 release date and The Acolyte release date. Or, you can learn about the Star Wars cast and characters like Sabine Wren and Anakin Skywalker. But, if you'd rather look ahead to other new movies on the way, dive into what we know about The Marvels and Avatar 3.