Does Chad die in Scream 6? The Ghostface killers, with their many faces and many knives, took centre stage once again earlier this year with Scream 6. The slasher franchise that loves pointing and laughing at other slasher franchises delivered another carnival of the grotesque, complete with sly nods to the horror genre.
The list of everyone who dies in Scream 6 is so long that you'd be forgiven for losing track of the bodies left in the wake of the Ghostface killer – or killers, of course. Chad Meeks-Martin, as played by Mason Gooding, is one of the best characters in the Scream cast and a highlight of the two Scream movies in which he has appeared.
But does he survive the killers in Scream 6? Does Chad die in Scream 6? We've looked back at the Scream 6 ending to explain the fate of Chad, and whether he's still about and available to pop up again when the Scream 7 release date comes around.
Does Chad die in Scream 6?
No, Chad does not die in Scream 6. Despite looking like a goner at one point, he's still alive at the end of the movie.
One of the best horror movies of this year so far – as we explained in our Scream 6 review – features plenty of bloodletting, and Chad is no exception.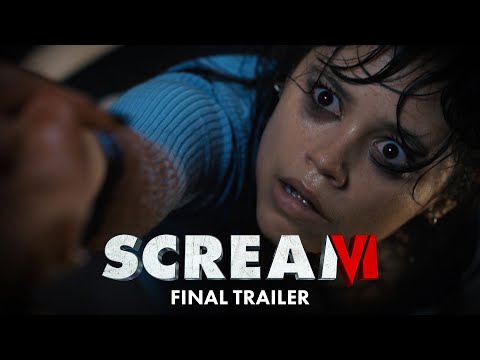 During the final confrontation between the main gang and the Ghostfaces at an abandoned theatre, Chad is cornered by two killers and brutally stabbed several times. It looks like curtains for the poor fella, right up until he shows up, still breathing, on a gurney in the final scene.
That's two near-death experiences in two of the best slasher movies of the 21st century now for Chad, who also found himself bloodied and battered by a Ghostface killer in Scream 5. Someone give the poor guy a break. Or maybe he needs to read our piece on how to avoid an attack from Ghostface.
If you've still got a hankering for horror, find out how to watch Scream 6. We've also got you covered on the best movies in the history of the genre, including our lists of the best vampire movies, the best Netflix horror movies, and the best ghost movies.
Or for some of the scariest new movies heading your way soon, check out our guides to the Insidious 5 release date, the Saw 10 release date, and the Evil Dead Rise 2 release date.