Who dies in Scream 6? Like any good slasher, Ghostface's latest outing, Scream 6, is packed with carnage, death, and some pretty gnarly kills. But with the iconic series now playing by franchise movie rules, no one is safe – not even our main characters. Warning spoilers ahead!
Taking place in New York City, Ghostface has followed sisters Sam and Tara to the big apple and is ready to kill off everyone in sight. That means, legacy characters from the best horror movies are up on the chopping block, and newbie faces in the Scream movies are on the killing menu too. However, with constant references to past killers, and some off-screen deaths in this film, keeping a kill count for Scream 6 can be tricky.
Well, fear not, fans of the best slasher movies, The Digital Fix have got you covered. Here we break down who survived and everyone who dies in Scream 6. So put on your masks and get to reading!
Everyone who dies in Scream 6:
Laura Crane
Greg
Jason Carvey
Shoppers in a convenience store
The owner of the convenience store
Dr Christopher Stone
Anika
Gale's boyfriend
Ethan
Quinn
Detective Bailey
Laura Crane
Laura Crane is the classic first-phone-call girl that we see in any good Scream movie. So, of course, she has to die first. She is, ironically, a slasher movie university lecturer, who meets her fate after waiting for a blind date at a bar. It turns out her date was none other than a killer film student – Jason – posing as Ghostface. Long story short, Laura gets stabbed in an alleyway.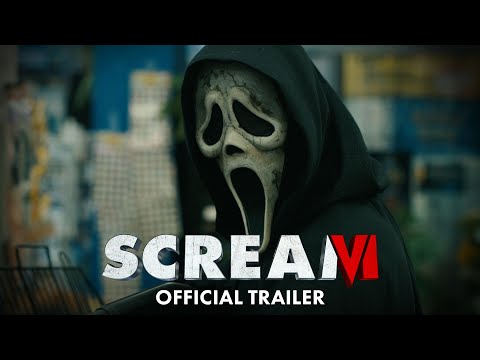 Greg
Greg is an off-screen death, but he is officially the first of the real Ghostface's victims in Scream 6. Let's just say that Ghostface didn't like the idea of two film students cramping his style, so he set out to clear the competition. Greg is dismembered, and his body parts are stored in a fridge for his roommate to find.
Jason Carvery
Jason Carvery was a wannabe Ghostface who went as far as to kill Laura while wearing the iconic mask. He planned to kill Sam with his roommate Greg, but ultimately the real killers in Scream 6 got the best of him. Jason is stabbed multiple times and joins his roommate in the afterlife.
Shoppers at the convenience store
During a chase involving Sam and Tara, Ghostface and the pair end up in a random store. And some unlucky shoppers get caught in the kitchen knife crossfire. Ghostface goes on a passer-by murder spree, killing everyone in sight.
Convenience store owner
During Ghostface's shopping-killing spree the owner of the store puts up a pretty good fight with a shotgun. But he ultimately gets stabbed and gives his weapon over to Ghostface too. Still, he put up a good fight, so let's give the man credit where credit is due.
Dr Christopher Stone
Dr Christopher Stone was Sam's therapist and alibi who… yep, you guessed it – got stabbed by Ghostface. And he died in a pretty gnarly way too. While he was hanging out at home, the latest iteration of one of the best movie villains in horror paid him a visit and wasn't afraid to plunge a knife into every available body part.
Anika
Ah, Anika, we only knew you for a few minutes, but still, we loved you. Anika was Mindy's new girlfriend, but Ghostface just couldn't leave the cute couple alone. After Ghostface barged into Sam and Tara's apartment, Anika was stabbed – however, she didn't die by kitchen knife.
While trying to escape to the room of their neighbour via a ladder hanging out a window, Ghostface knocked Anika off – causing her to fall from the high rise and hit the ground.
Gale's boyfriend
Another new love interest who didn't make it in Scream 6 was Gale's hunky new boyfriend. We don't see exactly how he dies, just that he is incapacitated by Ghostface in Gale's apartment. It is pretty safe to say that he was stabbed, too, though. Seems like Gale's love life just can't catch a break.
Ethan
Ethan was suspicious throughout the entirety of the new movie, and for good reason. He is one of the three new Ghostfaces. Ethan had two pretty clear death moments. Firstly Tara stabs him in the mouth with a knife. However, after miraculously getting up again, he is later smashed with a TV – dying for good.
Quinn
Quinn is another killer, who, after being hit with bricks to the face and getting beaten by the Carpenter sisters, ends up kicking the bucket too. However, this time it isn't a knife that does the job. Instead, Quinn dies after Sam shoots her in the head following one of the final scenes in one of the best thriller movies of the year so far.
Detective Bailey
Detective Bailey was the ring leader of the entire new gang of Ghostfaces. And just like his children – Ethan and Quinn – he is bested by Sam and Tara. Throughout the whole movie, Ghostface had been taunting Sam to embrace her father (Billy Loomis)'s legacy.
Well, Bailey got his wish as Sam puts on the Ghostface costume and mask and proceeds to stab him. Sam doesn't kill him then and there, and we never see a confirmed kill, but it is pretty safe to say that he won't survive those stab wounds.
Mindy, Chad, Kirby, Gale, Sam, and Tara all manage to survive the Scream 6 ending. The above names weren't so lucky. For more Scream content, you can read our Scream 6 review. Or why not look over who is in the Scream cast and find out how to watch Scream 6 for more information about the best movies for slasher fans?