What is the key in Mission Impossible 7? Since the new Ethan Hunt adventure has a lot of moving parts (and is broken into two parts, literally), there are plenty of elements in the new movie to try and get to grips with.
In Mission Impossible 7, the movie villain takes the form of something digital. With a two-parter format and plenty of context that's needed for the vast tech-based plotline, some help might be needed in understanding just what this mysterious 'Entity' is, and how the key plays into the whole thing.
Thankfully, we've got everything you need to know about the key in Mission Impossible 7 explained, so read on. Be warned: spoilers ahead.
What is the key in Mission: Impossible – Dead Reckoning Part One?
The key unlocks the original source code of The Entity, meaning it's the only thing that can gain control of and thereby destroy The Entity.
The key is the object that all parties in Mission Impossible 7 are working towards, and cause a battle for power and a worldwide chase. There are two halves to the key, which can only be used once they're connected. And the only way to authenticate the key is to have both halves present, meaning double the work for Ethan and his team.
The person with the first key is a buyer, who is then intercepted by Grace, who intends to sell the key to Vanessa Kirby's Alanna (AKA: the White Widow). This leads Ethan on a wild goose chase to follow Grace to Venice, where he tracks her down first at a police station, then at a party hosted by Alanna.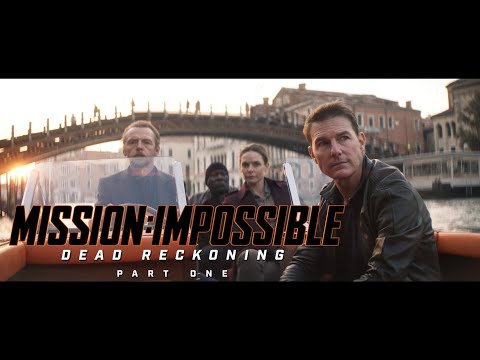 During a covert meeting on The Orient Express, it's revealed that the person with the other half of the key is Kittridge, who is paying Alanna (but really Grace — we know, it's confusing — read our ending explained for more details!) for her other half. Thankfully, after a runaway train debacle and a very, very close call with a decimated bridge, Ethan and Grace find themselves in possession of both halves of the key.
Now, they have one goal: to locate the source code which is caught in the wreckage of the Sevastopol submarine. As long as they get there before Gabriel, things should be smooth sailing. Well, not quite smooth sailing — they still have one half of the mission to complete after all but you know what we mean.
For more on Ethan Hunt, take a look at our Mission Impossible 7 review, Mission Impossible movies in order list, and guide to the Mission Impossible cast. You can also read our guides on who Pom Klementieff plays, as well as our interview with Hayley Atwell! Don't miss our new movies and best movies of all time lists, too.