Who dies in Mission Impossible 7? Ethan Hunt is back, baby! And he's bringing his pals old and new onto the big screen in Dead Reckoning Part One, gracing us once again with some jaw-dropping and gravity-neglecting action.
Mission Impossible isn't exactly known to be a blood-fest, and may not be considered as violent as some of the other best spy movies. But that hasn't made it any less entertaining. That said, there's always a chance of someone meeting their end in these movies, especially if they're doing something Hunt doesn't like. (Which, to be fair, is most of the time.)
So whether you've already seen the new Tom Cruise feature and need a refresher, or if you're curious to know what happens before you step into the theater, we've got you covered on matters of death and demise with our guide on everyone who dies in Mission Impossible 7. Expect major spoilers ahead.
Ilsa Faust (twice!)
It's not a great time for poor Ilsa in the new movie, since she technically dies twice. Double whammy! In the opening sequence, Ethan Hunt is sent to track down Ilsa, who he finds in the Saudi Arabian desert. When a sandstorm takes over and a group of assassins are sent to kill Ilsa, Ethan and her must fight back, becoming caught in a gunfight. When Ilsa takes down a gunman, Ethan finds her, and it appears she's been shot as well.
We're left to believe that she's dead, though it's revealed later that she's totally fine. …That is until later in the movie, when she battles Gabriel in a knife fight only to lose and get stabbed in the heart. She dies on a bridge in Venice, where Ethan finds her. …We're sad to say goodbye to one of our favorite Mission Impossible characters, that's for sure.
Denlinger
While Cary Elwes' Delinger is a new addition to the Mission Impossible franchise, he does make an impression. As the Director of National Intelligence, he's not super on board with the idea of the IMF in general, and perhaps rightly so. His intentions are later revealed to be, gasp, evil!
He seeks the power of The Entity, and has been trying to get his hands on the key the whole time in order to make America a supernation. When he tries to negotiate with Gabriel, he perhaps lets on that he knows too much (and is the only person that knows it), so he quickly meets a gruesome end. Sorry, Delinger!
Paris…maybe!
Pom Klementieff's Paris is one of our favorite additions to the movie (as evidenced in our Mission Impossible 7 review!) As the mostly wordless, ass-kicking henchman of Gabriel, she steals the show with her fighting capabilities and charisma. That said, she doesn't exactly get away scot-free. The Entity is an algorithm after all, and can predict the moves of those trying to destroy it. When The Entity predicts that Paris will betray Gabriel and leak information to Ethan Hunt, Gabriel attacks her and stabs her.
But she seemingly manages to escape, and comes back just in time to rescue Ethan and Grace from a falling train carriage. In what appears to be her dying breaths, she tells Ethan where he can find the source code for The Entity. At first, it seems like she might be passing over, but an IMF agent says that he can feel a pulse.
Ah, a pulse — the convenient plot device used by movies everywhere. Here's hoping that means Paris will be back for Part Two! And based on our conversation with Pom Klementieff and Vanessa Kirby, it sounds like the two want to see Paris and Alanna team up, so perhaps they know something we don't!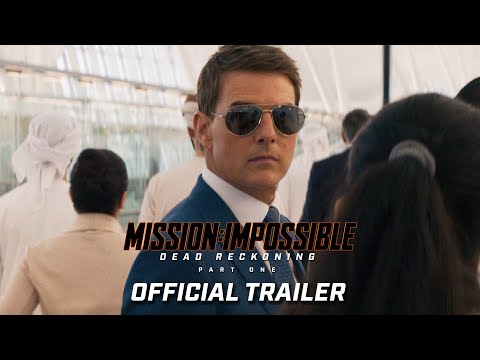 There you have it — everyone who dies in Mission Impossible 7. But don't forget, this is a two-parter, so expect more Mission Impossible characters to meet their maker in the concluding movie.
While you wait for Part Two's 2024 release, you can take a look at our other guides for the action movie, including the Mission Impossible 7 ending, The Entity explained, and everything we know about the Mission Impossible 8 release date. You can also get up to speed with the rest of the franchise with our Mission Impossible movies in order guide, as well as our breakdown of the Mission Impossible cast.
Don't forget to take a look at our list of the new movies coming out this year, and best movies of all time, too!