When is the Loki season 2 release date? When Loki arrived on Disney Plus back in 2021, Marvel fans had no idea that it would change the face of the Marvel Cinematic Universe forever. But it also manges to put everyone's favourite God of Mischief under the microscope to see what really makes him tick. The Asgardian's adventures with the Time Variance Authority gives him a new (glorious) purpose in life, and he even falls for a variant of himself, Sylvie (Sophia Di Martino). But the series also introduces Marvel's next big bad, Kang the Conqueror.
That's right comic readers; the time-travelling despot has made his way into the MCU. Jonathan Majors makes his Marvel debut at the end of Loki season 1 as 'He Who Remains' – a variant of Kang the Conqueror who has shielded the MCU timeline from a multiversal war between an infinite number of Kangs. Oh, dear. Not only that, but when Loki returns to the TVA to warn Mobius (Owen Wilson), he discovers that his former friend no longer remembers who he is.
To make things worse, there's a huge statue of Kang towering over the TVA instead of the Time Keepers – meaning the villain has already meddled with the timeline. That's not good. So with all this in mind, what can we expect from Loki season 2? Here's what we know so far.
Loki Season 2 release date: When is Loki Season 2 out?
When Loki season 1 ended back in July 2021, fans were understandably desperate to see how the time-travel/multiverse shenanigans would affect the MCU in the future. Unfortunately, we'll have to wait a little longer to find out what the ramifications are, although Kang is set to appear in Ant-Man 3.
For the moment, Loki Season 2 doesn't have a specific release date. However, Sophia Di Martino told audiences at MCM Comic-Con that she wishes she could time-travel to "2022, to see what happens in Loki 2". That's clearly a hint that production is set to start at some point this year.
The small screen: Best TV series
Thankfully, Marvel Studios has already been hard at work on the series, but according to Kevin Feige, the release date is up in the air as he told Collider he's "not sure exactly where it falls between next year and the year after." Although he went on to say, "It is underway. We're developing it as we speak." If Loki Season 2 starts filming within the next few months, it's possible the show could arrive on Disney Plus in early 2023. Phew.
Feige also noted that although they're trying to bring most of the same team back, director Kate Herron won't come back for Season 2, saying, "The hope is that much of the same team will return. Kate is going on to bigger and better things, so the director search will begin shortly."
Loki Season 2 plot: What happens in Loki Season 2?
What happens in Loki Season 2? Well, that's the multiverse-dollar question, isn't it? This is a show where anything is possible thanks to all the time travel, variant shenanigans. Season 2 will most likely kick things off with Loki trying to convince the new versions of Mobius and Hunter B-12 about Kang meddling with the timeline.
Hopefully, the bulk of the story will be about Loki trying to take down Kang's new version of the TVA, perhaps in a similar way to how Sylvie targeted the organization back in Season 1.
Glorious purpose! Best action movies
When speaking to Polygon about the future of the series, writer Michael Waldron explained: "I think that you're gonna see a Loki that looks at himself in a different way certainly that at the top of this." It looks like Loki will finally get that heroic streak that the main version of the character had before Thanos snapped his neck.
Waldron also teased more from Sylvie's backstory, saying I guess we'll see. We certainly have our own rich backstory for her, stuff that didn't get to make it into the show. Elissa Karasik, our episode 2 writer, wrote a lot of amazing backstory for Sylvia and everything. So those ideas exist out there." Although when he was pressed about seeing Sylvie's version of Thor, the writer cryptically said: "Tune in." Interesting…
Loki Season 2 trailer: Does Loki Season 2 have a trailer?
Unfortunately, Loki Season 2 doesn't have a trailer yet since filming hasn't started yet. The only tease we have comes from the surprising cliffhanger at the TVA with the Kang statue and Mobius' not knowing who Loki is. Of course, there's also the post-credits sting that sees the God of Mischief's TVA file-stamped with 'Loki will return in Season 2' – but that's all we have.
But since Loki ended in 2021, fans have had a much deeper look at the multiverse thanks to Spider-Man: No Way Home. The sequel sees Tom Holland's Wall-Crawler face off with a horde of Spider-Man villains from different universes after he goes to Doctor Strange (Benedict Cumberbatch) for help after his identity is outed by Mysterio (Jake Gyllenhaal).
By the crimson bands of Cyttorak: Best fantasy movies
The second post-credits scene also teased more interdimensional shenanigans with the first trailer for Doctor Strange 2, which shows the titular sorcerer faced with an evil version of himself. In fact, he looks awfully similar to Strange Supreme from Disney Plus's animated series What If…?. Let's not forget that The Hollywood Reporter previously claimed that Loki would show up for a cameo in the Benedict Cumberbatch-led sequel, although Marvel Studios never actually confirmed the news.
All this is to say that Loki has paved the way for the Marvel Cinematic Multiverse since it prepared audiences by introducing variants and the idea that there are alternative versions of the same characters that populate the MCU. So hopefully, when Marvel Studios releases the Loki Season 2 trailer, it'll tease some multiversal madness of its own.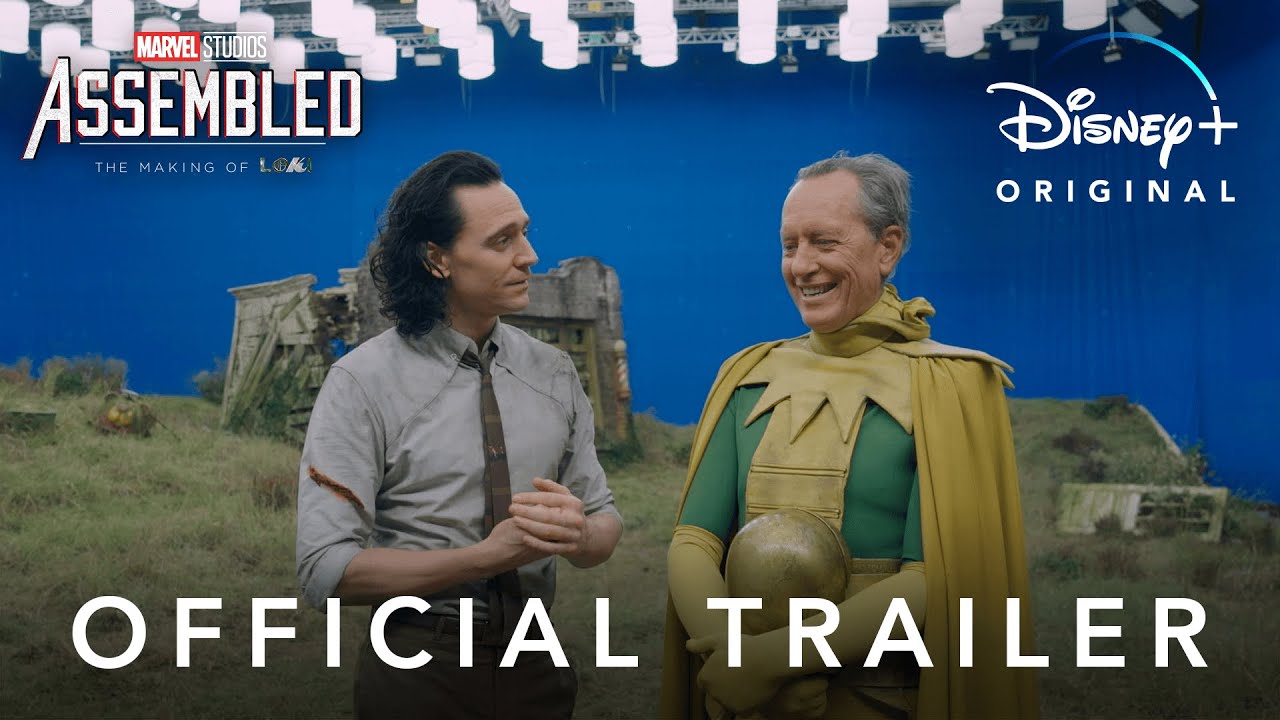 Loki Season 2 cast: Who's in the Loki Season 2 cast?
Unsurprisingly, Tom Hiddleston will be back to play the enigmatic God of Mischief in Loki Season 2. Hopefully, he'll share the screen with Sophia Di Martino's Sylvie again – because clearly, there's much more of their dynamic to dive into. Although Kate Herron opened up to THR about Loki and Sylvie's ending, saying, ​​"In my head, it was always a horrible goodbye." So there would have to be a good reason for the Goddess of Mischief to return.
Still, it seems likely that most of the supporting cast will return, including Gugu Mbatha-Raw's Judge Renslayer. The star told Marvel.com: "The possibilities are endless. There's so much potential for what's on the other side of that Time Door. And ultimately, she wants revenge with whoever put this whole facade together." Also, considering the Season 1 finale also revealed that Mobius now has no idea who Loki is, it seems like a safe bet that Owen Wilson will be back for another round at the TVA.
Me's a crowd: Loki variants explained
We should also expect to see Jonathan Majors' Kang the Conqueror throughout the series since audiences only got a taste of the character thanks to He Who Remains' role in the finale. It'll be interesting to see how he fits into the grand tapestry of the MCU and whether Loki Season 2 will connect to Ant-Man and the Wasp: Quantumania.
Hopefully, head writer Michael Waldron has plenty of other surprises up his sleeves, including more Loki and Sylvie variants. Maybe they can persuade Matt Damon to step back into the Loki costume again after his brief cameo in Thor: Ragnarok. Although hopefully, the show can find a way to bring back Boastful Loki (DeObia Oparei), Kid Loki (Jack Veal), Alligator Loki, and Classic Loki (Richard E. Grant) because they were glorious.