When is the Loki season 2 release date? When Loki arrived in 2021, Marvel fans had no idea it would change the face of the multiverse forever. The Trickster God's adventures with the Time Variance Authority give him a new (glorious) purpose in life, and he even fell in love with a variant of himself, Sylvie (Sophia Di Martino).
The Marvel Cinematic Universe's best TV series also introduces Avengers 5's big bad: Kang the Conqueror. He made his debut as 'He Who Remains', a variant of Kang who has shielded the MCU timeline from a multiversal war between an infinite number of Kangs (more on that in our Loki ending explained). Oh, dear. Not only that, but when Loki returns to the TVA to warn Mobius (Owen Wilson), he discovers that his former friend no longer remembers who he is.
To make things worse, there's a massive statue of Kang towering over the TVA instead of the Time Keepers, meaning the Marvel villain has already meddled with the timeline. That's not good. So with all this in mind, what can we expect from the Loki season 2 release date?
Loki Season 2 release date
Good news! Loki season 2 will be released on Thursday, October 5, 2023. Originally, the show was set for October 6, but Disney has brought up the release date by a day.
The show will be released weekly and can be watched exclusively on Disney Plus. This is great, considering how Marvel has been changing all its dates due to the ongoing 2023 Writers Strikes and Actors Strike. So far, Daredevil season 4 has been pushed back, as has Ironheart.
So, at least Loki will be back on our screens with the rest of the Marvel Phase 5 slate in flux.
Everyone in the Loki season 2 cast
The vast majority of the Loki cast is set to return for the second season, including Tom Hiddleston as the God of Mischief, Sophia Di Martino as Sylvie, and Owen Wilson as the befuddled Mobius M. Mobius.
We also know a number of our favorite TVA employees are set to return, including Gugu Mbatha-Raw as Ravonna Renslayer and Wunmi Mosaku as Hunter B-15.
The villain of the show appears to be none other than Victor Timely, a Kang the Conqueror variant. He showed up in the Ant-Man 3 post-credit scene. It should be noted that due to recent events, Kang may be recast or otherwise shelved.
You'll also be able to see Oscar-winner Ke Huy Quan in Loki season 2. The Everything Everywhere All at Once star is set to join the Marvel characters as a TVA archivist.
Here is the Loki season 2 cast list:
Tom Hiddleston as Loki
Owen Wilson as Mobius M. Mobius
Sophia Di Martino as Sylvie
Jonathan Majors as Victor Timely
Gugu Mbatha-Raw as Ravonna Renslayer
Wunmi Mosaku as Hunter B-15
Eugene Cordero as Casey/Hunter K-5E
Tara Strong as Miss Minutes
Ke Huy Quan as a Time Variance Authority archivist
Neil Ellice as Hunter D-90: A TVA Hunter
Rafael Casal as Brad Wolfe
Kate Dickie
Liz Carr
Hopefully, head writer Michael Waldron has plenty of other surprises up his sleeves, including more Loki and Sylvie variants. Maybe they can persuade Matt Damon to step back into the Loki costume again after his brief cameos in Thor: Ragnarok and Love and Thunder.
And perhaps the show can find a way to bring back Boastful Loki (DeObia Oparei), Kid Loki (Jack Veal), Alligator Loki, and Classic Loki (Richard E. Grant) because they were glorious.
What is Loki season 2 about?
It seems like Loki season 2's plot will deal with Loki tracking down Victor Timely with the help of Mobius, but it has not been confirmed.
This is a Marvel series where anything is possible, thanks to all the time travel and multiverse shenanigans. That said, our Ant-Man 3 ending explained did give us some clues. Hopefully, the bulk of the story will be about Loki trying to take down Kang's new version of the TVA, perhaps in a similar way to how Sylvie targeted the organization back in season 1.
Executive producer Kevin R. Wright also discussed the upcoming chapter in a recent behind-the-scenes featurette for Loki season 2. According to Wright, we may see Loki having to undergo some emotional reflection as he leans into being a hero instead of a villain this time around.
"We introduce this whole new corner to the MCU and these new characters. Rest assured, our Loki will be with our Mobius, and they will be dealing with the consequences of the first season," Wright said."Loki has always been a villain – what we want to explore is also Loki finding out what heroism really looks like."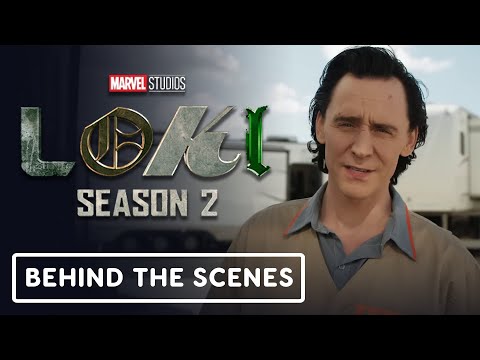 Is there a Loki Season 2 trailer?
Yes! A full official teaser was released on July 31, 2023. It seems to tie directly into Ant-Man 3's post-credit scene, where we saw Loki and Mobius prepare to confront Victor Timely.
We also got to see more of Ke Huy Quan's character! You can watch the full trailer below.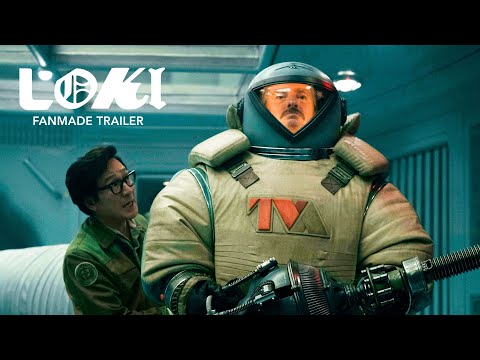 Where can I watch Loki season 2?
You'll find Loki season 2 streaming exclusively on Disney Plus, alongside all the other Marvel series.
You can sign up for one of the best streaming services for superhero fans here.
How many episodes will be in Loki season 2?
Loki season 2 will have six episodes, which is pretty standard for MCU TV series.
Season 1 also had six, and the pacing felt quite a bit better than some other MCU shows, so this decision doesn't shock us. If you're wondering where Loki will fit in the timeline, well, you'll have to read our article explaining how to watch all the Marvel movies in order and the upcoming Marvel movies.
For more on the MCU, we've got guides on the next projects coming as part of Marvel Phase 5, so if you want to know about The Marvels, you're in the right place. Other than that, you'll also find guides to the Echo release date and the Agatha: Darkhold Diaries release date.
Finally, we've also got a list of Easter eggs we spotted in the Loki season 2 trailer, and a breakdown of everything new on Disney Plus this month.