The first reactions to Guardians of the Galaxy Vol. 3 have arrived, and the new movie is breaking people's hearts. Guardians of the Galaxy will be the second MCU movie in Phase 5, following on from Ant-Man 3.
However, instead of continuing on with the 'multiverse saga' and its wider implications on the MCU, the superhero movie is instead expected to act as an almost self-contained conclusion to the Guardians of the Galaxy trilogy. While the previous two adventure movies have shared links with the broader MCU (and the Guardians were important players in the Avengers movies) they've always had a degree of distance from the main Marvel story, too.
Now, with the Guardians of the Galaxy 3 release date coming quickly down the tracks, the movie has been screened in Europe for critics and the first round of reactions are in. Thankfully for MCU fans, the response has been entirely positive, though here's a warning: it sounds like Guardians of the Galaxy 3 will break your heart.
Ian Sandwell of Digital Spy shared that the movie is a, "brilliant end to a brilliant trilogy. It's very funny, emotional and everybody gets their stand-out moment. Will Poulter's Warlock is a terrific addition, yet the focus is rightly on telling a satisfying end for the Guardians."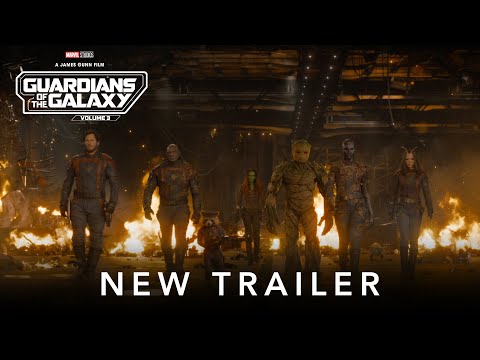 Meanwhile, radio presenter Emil Franchi described it as ending the, "perfect MCU trilogy," before going on to call it, "heartbreaking and hilarious," and Rory Cashin from JOE said, "I shed a tear."
Other reactions were equally glowing and emotional: "nothing can prepare you for all the emotions. Rocket Raccoon's origin story is beautiful and heart-wrenching."
These first reactions give audiences a good idea of what to expect from the movie, confirming what fans have been speculating on since seeing the trailers: Rocket will get his backstory fleshed out much more, and that the new movie will be a definitive, emotional end to the trilogy. Now, there's not long left to wait.
For more on the MCU, check out our guide to the best MCU characters. Or, you can learn more about the Secret Invasion release date and the Doctor Strange 3 release date.