What is the Creature Commandos release date? Of all the new projects announced by James Gunn and Peter Safran amid their DCEU overhaul, one of the most intriguing is Creature Commandos.
Taking a leaf out of Marvel's book, who have gone on to produce a range of successful Marvel series on Disney Plus, Creature Commandos is set to be a DC series exclusive to the streaming service Max.
Interestingly, Creature Commandos will be an animated series — but James Gunn has made it clear that it will still be closely tied to the DCU and live-action DC movies. Keep reading to learn more about the Creature Commandos release date, plot, cast, and more.
Creature Commandos release date speculation
While nothing has been officially confirmed just yet, we think Creature Commandos release date will arrive sometime in 2025.
Writing for the series has already been completed, but it still needs to be animated, so the show can be considered as being in the earlier stages of production.
We also know that the first two projects released under the new DC slate will be superhero movies. With the Superman Legacy release date being July 2025, and The Batman 2 release date being November 2025, late 2025 or even early 2026 seems like the most feasible time-frame for Creature Commandos to be released.
Creature Commandos cast
The Creature Commandos cast has been announced, and it features some major names, including David Harbour and Viola Davis, taking on the animated roles.
According to James Gunn, these actors are also set to appear as live-action versions of their characters, should future projects call for it.
Here is the expected cast for Creature Commandos:
Indira Varma as Bride of Frankenstein
Frank Grillo as Rick Flag Sr
David Harbour as Eric Frankenstein
Zoe Chao as Nina Mazursky
James Gunn as G.I Robot
Alan Tudyk as Doctor Phosphorus
Sean Gunn as Weasel
Viola Davis as Amanda Waller
Creature Commandos plot speculation
In terms of the Creature Commandos plot, we know the Bride of Frankenstein is set to be the lead of the series.
Gunn said as much himself when announcing the TV series. Beyond that, we don't know much about the plot, but we imagine it'll closely follow the original DC comic.
The basic premise of the comic, which takes place during WWII, is that the Creature Commandos were created as part of a top-secret project known as Project M.
The experiment aimed to create a roster of super-soldiers (no, not those ones), who, through their monstrous appearance and amplified abilities, would inspire fear in their Nazi enemies.
It seems likely that the sci-fi series will follow this chain of events — perhaps through the perspective of Bride of Frankenstein, given she's meant to be the lead.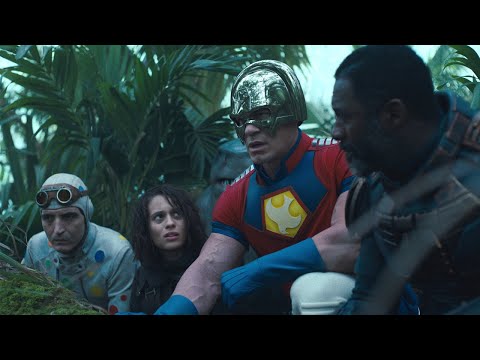 Creature Commandos trailer
Given that we're still rather far away from Creature Commandos seeing the light of day, there's no trailer just yet.
But we anticipate the ragtag vibe and overall atmosphere of Creature Commandos to match that of the Suicide Squad movies, so why not take a moment to refresh your memory of what that involved with the trailer above?
In the meantime, we'll keep an eye out for any potential trailer or first look updates.
Where can I watch Creature Commandos?
When the time comes, you'll be able to stream Creature Commandos on HBO's streaming platform Max.
We're hoping that this marks the beginning of a DC TV series universe, though we'll have to see how well the first series will fare before we get too excited.
How many episodes of Creature Commandos will there be?
There will be seven episodes of Creature Commandos.
James Gunn wrote all seven episodes, so we're excited to see how this series will play into the rest of the Gods and Monsters phase of the DCU.
While you wait for Chapter 1's Gods and Monsters to take shape, check out our guides exploring the best Batman actors, best Joker actors, and best Superman actors.
Don't forget to check out what we know about the Blue Beetle release date, The Flash release date, and The Joker 2 release date.