What do you do when you get turned down for the role of Superman? Well, if you're Nicholas Hoult, you go and bag the role of Lex Luthor instead so you can make life miserable for the Man of Steel.
That's right, the DCU has chosen Hoult to play one of the most iconic DC villains around as the cast for Superman Legacy really takes shape. The upcoming DC movie will feature a younger, more hopeful Supes, with David Corenswet taking on the lead role, but we're sure Hoult's Lex Luthor will be able to wipe the smile off his perfect face.
According to Deadline, Warner Bros bosses were keen to cast a "movie star" in the antagonist role after making Corenswet, a relative unknown, the central hero of the burgeoning franchise.
It's said that Hoult's existing relationship with the studio could also have played a part in landing him the role in the superhero movie — the actor is currently working on Clint Eastwood's new movie, Juror No. 2, and previously paired with Warner Bros on the fantastic Mad Max Fury Road.
Of course, the main reason Hoult has won the role is down to his incredible talent. Honestly, he's a rather underrated actor in many ways. From his earlier days in Skins, to last year's The Menu, Hoult seemingly has a knack for treading that fine line between charm and sleaze in his roles, while also carrying that underlying sense that you can't trust his characters. If that isn't Lex Luthor all over, I don't know what is.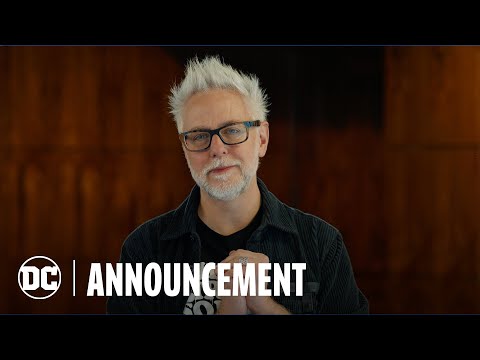 He's also done more than enough in his career to suggest that he can bring a wild, unhinged energy to the role of this classic DC character. Combine the chaos of Nux in Fury Road, with the absurdity of Renfield, and the bitterness of Harley in The Favourite, and you've already got the foundations for Superman's greatest nemesis.
Honestly, I think Gunn and the team made the right call in not picking Hoult for the role of Superman. He's too much of an oddball to play such a clean-cut hero, and will surely relish bringing a more cold and calculated aura to a villain who relies more on brainpower than physicality.
Whenever I watch Hoult, it's almost as though he is always itching to do something a little strange — like he's desperately trying to pretend to be 'normal' and keep his eccentricities at bay. I like that vibe, and Lex will allow him to really lean into that.
There's still a long way to go until we can actually see all this play out, of course, so you've plenty of time to watch all the DC movies in order and think about other iconic bad guys from this side of the comic book world. There's also ample opportunity to revisit all the Superman movies and ponder how Hoult will compare to the likes of Gene Hackman and Jesse Eisenberg. To be honest, all I can think about is whether Hoult will shave his head or not, but you might be more keen to look ahead to Aquaman 2 release date instead.