James Gunn has finally revealed which villain is going to be battling the Man of Steel in Superman Legacy, and, surprisingly, it's not one Lex Luthor, Zod, or Brainiac — it's The Engineer.
Gunn's DCU had paused while Hollywood sorted out the Writers and Actors strikes, but now they've been resolved. It's now full steam ahead as we move towards the Superman Legacy release date. According to Deadline, María Gabriela de Faría — who you may know from the comedy series Animal Control and The Moodys — will be playing the DC villain.
If you've never heard of The Engineer, aka Angie Spica, we don't blame you — Angie's quite an obscure DC character. Technically, the second person to use the codename Engineer, Angie first appeared in The Authority #1 (1999), and she's an extremely powerful technopath who uses nanites in her blood to control machinery.
What's intriguing about Deadline's report is that it refers to The Engineer as a villain. Normally, Angie's a member of The Authority, a team of superheroes who may be more ruthless than the Justice League, but they're not bad guys.
This has got us thinking. We know Gunn's Superman will be younger than previous incarnations of the character, so DC's head honcho may be pulling a few ideas from Grant Morrison and Rags Morales' run on Action Comics. This storyline followed Clark in the earliest days of his career when other superhumans and the general population were more suspicious of Superman.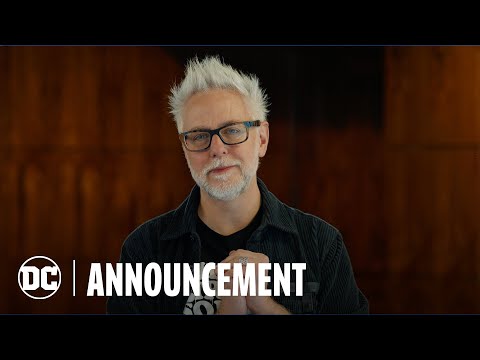 It's pure speculation on our part, but it's possible The Authority and The Engineer confront a young Superman before realizing the big blue boy scout is a force for good. If that's true, we expect another, more threatening villain will emerge in the third act to challenge Superman.
Including The Engineer in this Superman story will also allow Gunn to introduce the notion of The Authority to more casual superhero fans who may not have heard of the relatively obscure group ahead of their own movie, which is coming sometime in the future (For more on The Authority release date we've got you covered).
Gunn recently confirmed Superman Legacy would hit its July 11, 2025 release date, so we're expecting a lot of news on the upcoming DC movie soon. If you love the Man of Tomorrow, check out our guides explaining how to watch all the Superman movies in order and all the DC movies in order.
We've also got a ranking of all the Superman actors (don't worry, David Corenswet, we've not judged you yet), and we've written extensively on Chapter 1 Gods and Monsters, so you can learn more about the Supergirl Woman of Tomorrow release date and the Brave and the Bold release date.
Finally, if Superman movies are your Kryptonite, we recommend looking at our list of all the new movies coming out in the next few months as well as our guide to the best movies ever made.