Kevin Costner's departure from Yellowstone was a real loss for the show — and caused shockwaves among fans of one of the best drama series. As John Dutton, patriarch of the family and head of Yellowstone Ranch, Kevin Costner's character is the beating heart of the Taylor Sheridan's show.
While Yellowstone wasn't much of a success at first, it has fast become not only one of the best TV series of the past few years but one of the best Westerns too, pulling in consistently high viewing figures, critical acclaim, and accolades. Demonstrating just how key he is to the show's success, Costner even won an Emmy this year for his portrayal of John Dutton. So, it isn't any surprise that execs were keen to keep him at Yellowstone Ranch.
In a recent public court appearance, as reported by Fox News, Costner revealed that he was offered $24 million to do seasons five, six and seven of the flagship series.
However, the Yellowstone cast member explained that scheduling issues, changes in the filming process, and clashes with his movie Horizon led to him walking away from the neo-Western drama. "Somewhere along the line they wanted to change things," Costner said. "They wanted to do 5A and 5B [which] affected Horizon."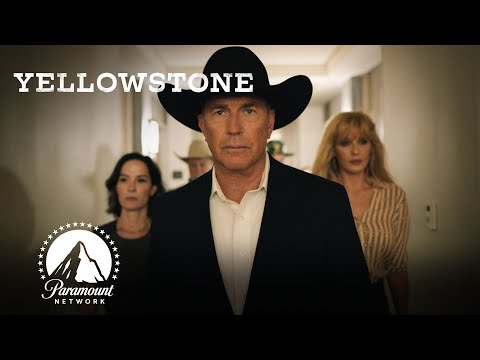 He continued, "I was going to do my movie Horizon and leave that show, do my movie, then do B. A show I was only doing once a year I was now doing twice." Cosnter's new movie, the full title of which is Horizon: An American Saga, is set to chronicle the expansion of the American West before, during, and after the American Civil War.
While little is known about the film's plot, it completed filming in November 2022. As well as directing, Costner is also starring in the film, with Sienna Miller, Sam Worthington, Giovanni Ribisi, Jamie Campbell Bower, Luke Wilson, and Thomas Haden Church rounding out the rest of the core cast. You can find out more in our guide to the Horizon release date.
Given Costner has been trying to make this film since 1988, it's clear that you can't put a price on a passion project. Even if that price is millions and millions of dollars.
But it's OK; you can still see more of him in Yellowstone season 5 — so be sure to check out our guide to the Yellowstone season 5 part 2 release date. Or, if you're a little sick of John Dutton, take a look at our articles on all the different Yellowstone spin-offs, including the Yellowstone 1923 release date, the 1923 cast, the 1883 season 2 release date, Yellowstone 6666 release date, and all of the Yellowstone series ranked.
If, God forbid, you're all Yellowstoned out, you might also like our guides to the best Clint Eastwood movies, best shows like Yellowstone, and the best Taylor Sheridan TV series and movies.