Virgin River fans will be looking ahead to the next time we can return to our favorite little town. Virgin River has become one of the best drama series on Netflix for fans of romance and small-town antics. And with all the possibilities of the Virgin River season 6 release date lingering in the back of viewers' minds, we're keeping our eyes out for updates.
Unfortunately, one of the main Virgin River cast members has come forward to say that, sadly, it's looking like we'll be waiting a while still until we can be reunited with Mel and Jack after season 5 comes to an end. And it's all down to the 2023 Writers Strike and Actors Strike.
While there's plenty new on Netflix this month, one of the best Netflix series is still looking pretty far off. Alexandra Breckenridge, who plays Mel in the series, made an Instagram story that all but confirmed filming for the new season isn't happening right now.
"I feel like I've been cooking since I got back from dropping off my daughter at school. I'm trying to do something fun and creative with my time because SAG is on strike and I can't go back to work and I can't even talk about work," she said. "So, if all y'all are trying to send me messages asking about work-related things, I can't answer you and I'm really sorry about that."
"I can't post anything, I can't promote anything," she added. "It's very weird. I'm not usually somebody who likes doing a lot of promotion or interviews just because it can be rather daunting and stressful. So I'm trying to do cooking because that's what I love to do and share with you when I'm at home, strike or no strike."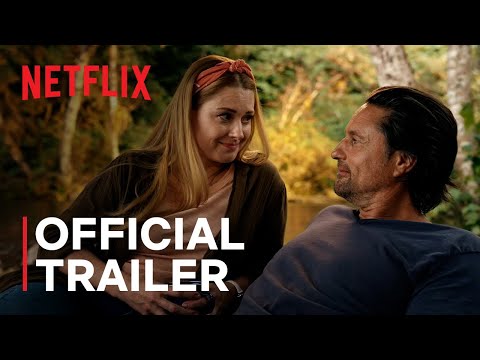 All this means that, like many of the other best TV series around, shooting for Virgin River has ground to a halt while writers and actors are rallying for major corporations to grant them fair wages and workers' rights. Clearly, not being able to work has had an impact on performers known and unknown.
But it's not all bad news. We still have the first half of the Virgin River season 5 release date dropping on September 7, 2023, and the second half to follow on November 30. So we'll be able to get our fill soon enough. We can only be sure that there'll still be plenty of drama to come, and that's enough for us!
For more on Virgin River's escapades, check out our guide to Mel's baby daddy. You can also find out everything you need to know about the Virgin River filming locations. What's more, we've got lists of all the best rom-coms and best romance movies to get your heart fluttering.
We've also got a feature on why we need to bring back camp 2000s movies, as well as guides to the Bridgerton season 3 release date and Ginny and Georgia season 3 release date. Happy viewing!