What is the Ginny and Georgia season 3 release date? The show is incredibly popular with Netflix subscribers, and the story of the precarious mother-daughter relationship has proven to be a successful blend of soap opera fun and murder mystery vibes: like a successor to Gilmore Girls, with added death.
Ginny and Georgia's second season debuted at the start of 2023, but as with all the best Netflix series, when one season finishes, we're already desperate for more. The good news is that Netflix has announced it will be producing a third and fourth season of the show, which ranks among the best drama series on TV, so let's talk about the Ginny and Georgia season 3 release date, cast list, plot, and much more.
Ginny and Georgia season 3 release date speculation
Winter 2024, or early 2025, is when we're currently expecting Ginny and Georgia season 3 to release on Netflix. Netflix confirmed in May 2023 that a third and fourth season are definitely coming, however development and progress on season 3 has been stalled by the ongoing Hollywood strikes.
With no resolution in sight as writers and actors continue their fight for fair deals, production is expected to resume in early 2024 at the soonest, which makes an early 2025 release date seem most likely.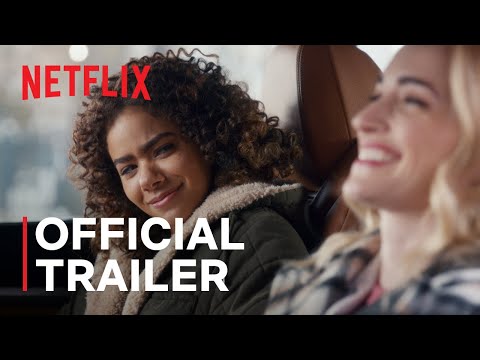 Who's in the Ginny and Georgia season 3 cast?
Antonia Gentry and Brianne Howey will be back as the titular Ginny and Georgia for season 3, as well as a few other familiar faces. We would expect to see Felix Mallard reprise his role as Marcus Baker, as his relationship with Ginny develops. It's also likely that Katie Douglas would return as Abby for more in season 3.
We also reckon Nathan Mitchell will have a role to play in season 3. As Zion Miller, Ginny's dad is a big part of her life despite not being with her mother, and so that support network should remain for Ginny. Speaking of her mother's relationships, you'd imagine new hubby Paul (Scott Porter) will be involved in the next season, too.
The expected Ginny and Georgia season 3 cast list:
Antonia Gentry as Ginny Miller
Brianne Howey as Georgia Miller
Diesel La Torraca as Austin Miller
Felix Mallard as Marcus Baker
Scott Porter as Paul Randolph
Nathan Mitchell as Zion Miller
Katie Douglas as Abby Littman
Jennifer Robertson as Ellen Baker
Sara Waisglass as Maxine "Max" Baker
What will Ginny and Georgia season 3 be about?
We expect Ginny and Georgia season 3 to see the titular characters dealing with increasing attention from law enforcement after the season 2 cliffhanger. The Ginny and Georgia season 2 ending threw up plenty of shocking twists, but the fact that Georgia is now firmly in the spotlight means her previous crimes and murders will undoubtedly come to the fore in season 3.
Of course, Georgia is newly-married, too, having finally tied the knot with Paul. Living happily ever after isn't on the agenda though, clearly, so the fallout of Georgia's arrest is surely going to impact the marriage moving forward, too.
As for Ginny, not only is she continually dealing with the trouble her mother leaves in her wake, but she has her own problems, too. Her on-again-off-again relationship with Marcus came to a head in the season 2 finale, when the pair were reunited, but then decided to just be friends. Will they end up together romantically again? We think that's rather likely at some point, as the pair have an undeniable chemistry.
Is there a trailer for Ginny and Georgia season 3?
There's no trailer for season 3 yet, and we don't think there'll be one until mid-2024 at the soonest. We'll be sure to keep you updated as soon as we catch wind of one, though.
In the meantime, you can revisit some of season 2's most shocking moments with the cast themselves in the video below. (Just to remind yourself of how truly dramatic this show can be!)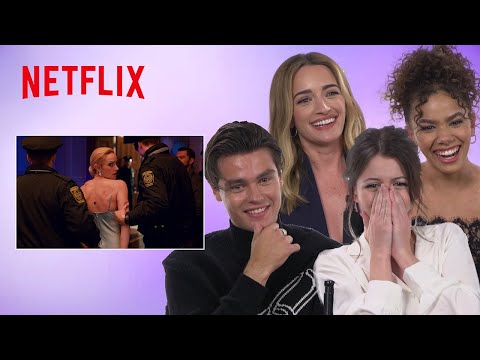 Where can I watch Ginny and Georgia season 3?
You'll be able to catch Ginny and Georgia season 3 on Netflix when it premieres. The show is a Netflix exclusive so that's the only place to watch it.
In the meantime, you can also check out the best Netflix movies and everything new on Netflix this month for more delights.
How many episodes will there be in Ginny and Georgia season 3?
It's highly likely there will be ten episodes in Ginny and Georgia season 3. That's how it's played out in the first two seasons, and we can't see Netflix changing that winning formula now.
That's all we know about Ginny and Georgia season 3 release date for now, but as more clues pop up we will update this guide.
In the meantime, you can keep up to date with similarly brilliant drama series by seeing our guide to the Gilmore Girls cast and keeping your eye on the Euphoria season 3 release date, and the Yellowstone season 5 part 2 release date. Or, see our picks for the best TV series of all time, and the best movies of all time.
To swap genres, you can also our thoughts on the best thriller series, and best horror series. That should keep you going until the Ginny and Georgia season 3 release date does eventually arrive.