Who's in the Virgin River season 5 cast? Fans will be desperate to know more about the show that has given us on-again-off-again romance, baby daddy drama, and even murder mysteries. So, what's in store for the next chapter?
Virgin River is one of the best Netflix series around, and stars Alexandra Breckenridge as Mel Monroe, a midwife and nurse practitioner who relocates to the remote Northern California town of Virgin River in an attempt to get her life back on track. Life doesn't work that way, though, especially not in the best TV series, and Mel finds herself at the heart of the chaotic community over the course of five tension-filled seasons on Netflix.
But who in the Virgin River cast returned in the latest season? And where are we up to in the drama series? Well, we've got everything you need to know about the Virgin River season 5 cast, plot, reviews and more, so read on.
Who's in the Virgin River season 5 cast?
Alexandra Breckenridge returned to play Mel Monroe in Virgin River season 5, as did Martin Henderson, who plays Jack.
Paige (Michelle Logan), Melissa Montgomery (Barbara Pollard), and Denny (Kai Bradbury) were among the cast this season. We also knew Preacher (Colin Lawrence) would be back, as well as Annette O'Toole as Hope McCrea and Mark Ghanimé as Cameron Hayek. Essentially, all our favorites were back where they belong!
The Virgin River season 5 cast list:
Alexandra Breckenridge as Mel Monroe
Martin Henderson as Jack Sheridan
Annette O'Toole as Hope McCrea
Michelle Logan as Paige Lassiter
Barbara Pollard as Melissa Montgomery
Kai Bradbury as Denny Cutler
Colin Lawrence as Preacher
Clare Filipow as Hannah
Ben Hollingsworth as Dan Brady
Kandyse McClure
Virgin River season 5 release date and reviews
Virgin River season 5 Part 1 arrived on Netflix on Thursday, September 7, 2023, and will be followed by two holiday episodes on Thursday November 30, 2023.
Thus far, the reviews for Virgin River season 5 have been overwhelmingly positive, with some saying that it's the best season yet. For example, Adam Lock of Ready Steady Cut wrote: "It's evident that the writers have learned from their past mistakes and have really thought about the structure and emotional core of this new season. This dedication pays off, and fans of the series will not be disappointed."
What is Virgin River season 5 about?
In the Virgin River season 5 plot, Mel adapts to a differently-paced life, Jack tries to grow his business, and the town's secrets begin to surface.
One big question we had after season 3 involved the baby daddy drama surrounding Mel's pregnancy. Thankfully, a test proved Jack is the father of the baby girl, but a major season 4 cliffhanger saw Charmaine reveal that her twins are, in fact, not Jack's. Season 5 continues this thread, and deals with Jack reckoning with the fact that he's not a father to the twins. Mel tries to help him come to terms with it, but he's not so easy to crack at first.
Elsewhere, Paige finally managed to lead herself and Christopher to safety with a little help from Preacher, who knocked Vince out before he could kill Paige. Season 5 picks up directly after this, showing the aftermath of this confrontation. Vince isn't dead, but he has been arrested. This is also a huge deal for Jack, who Vince shot earlier in the series.
Of course, as you can tell from the trailer, Virgin River catches fire, causing mass panic and a huge disaster. This is pretty chaotic, to say the least, and a good chunk of season 5 is spent in the aftermath of this as well as rebuilding the town after the tragedy.
Of course, it wouldn't be Virgin River without ending on some sort of cliffhanger. We wont' spoil too much, but we will say it has a little something to do with Mel's lineage…
Is there a Virgin River season 5 trailer?
The Virgin River season 5 trailer was released on August 9, 2023.
You can watch the trailer below. Virgin River fans are worried about Brady, which is understandable, as we see him bloodied 47 seconds into the footage. You can also catch glimpses of Jack's anxiety surrounding parenthood, as well as the major fire that rips through Virgin River.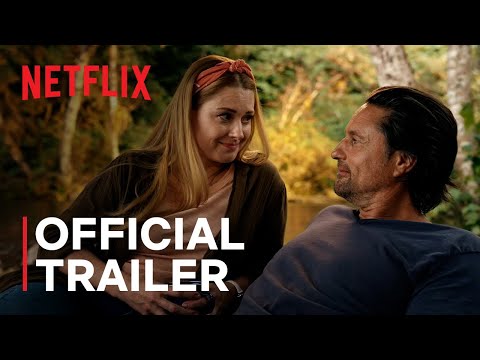 Where can you watch Virgin River season 5?
You can watch every episode of Virgin River season 5 on Netflix, including the two holiday episodes when they come out in November.
Virgin River has always been on the streaming service and should continue to be there for as long as the show will run. You can also check out everything else new on Netflix this month.
How many episodes does Virgin River season 5 have?
Virgin River season 5 has 12 episodes.
This falls in line with season 4, which saw an increase on the ten-episode structure of the first three seasons. The first 10 episodes are available to stream now, and the remaining two holiday episodes will be released in November, 2023.
Will there be a Virgin River season 6?
Yes, Virgin River season 6 is happening.
Netflix announced it has renewed the show back in May 2023. At the moment, we don't know when the Virgin River season 6 release date will be, but we'll be sure and keep you updated.
That's all we know about the Virgin River season 5 release date at the moment, but we'll keep checking in regularly and update you once we learn anything new. In the meantime, get more drama with the Euphoria season 3 release date and the Ginny and Georgia season 3 release date.
You can also check out all the best drama movies to watch now, and see what the current Netflix price is. We've also got all the Netflix codes you need to know, and we can tell you about all the new movies and best movies ever made you need to watch.