When is the Virgin River season 5 release date? Fans of the hit Netflix Series will know that the Virgin River season 4 release date has finally arrived, which means we can now get excited all over again as we look ahead to season 5. The TV series has given us on-again-off-again romance, baby daddy drama, and even murder mysteries, so what's in store for the next chapter?
The drama series stars Alexandra Breckenridge as Mel Monroe, a midwife and nurse practitioner who relocates to the remote Northern California town of Virgin River, in an attempt to get her life back on track. Life doesn't work that way though, especially not on TV, and Mel finds herself at the heart of the chaotic community over the course of four tension-filled seasons on the streaming service Netflix.
So, as we turn the page on season 4, when can we expect the Virgin River season 5 release date? Which actors will be part of the Virgin River cast next time around? And, what the hell is going to happen next?
Virgin River season 5 release date speculation
Netflix has already confirmed there will definitely be a Virgin River season 5, but there is currently no exact release date scheduled for the show. Based on what we know though, we estimate season 5 will drop in the summer of 2023.
Looking back, season 3 and season 4 both released in July of their respective years, so it's pretty safe to assume that a July release date will be lined up for season 5, too.
A slice of paradise: The Virgin River filming locations
There had been delays in filming season 5, which was initially supposed to hit production back-to-back with season 4, but this didn't come to fruition. That shoot was pushed to July 2022, which means the production is underway right now.
Netflix's Tudum event has been and gone for 2022, and sadly, there was no news on the Virgin River season 5 release date. We'll have to be patient a little while longer for that big announcement it seems.
Virgin River season 5 plot speculation
While Netflix hasn't dropped any official details about what the Virgin River season 5 plot will entail, we can make some pretty good guesses. First and foremost, Mel and Jack are engaged, so wedding bells will hopefully be in the air for Virgin River season 5.
One big question we had after season 3 involved the paternity of Mel's baby. Thankfully, a test proved that Jack is the father of the baby girl, but a major season 4 cliff-hanger saw Charmaine reveal that her twins are in fact not Jack's. Season 5 will no doubt see Jack and Mel come to terms with this development, and could even strangely be a good thing for their relationship.
Love is in the air: The best rom-coms of all time
Elsewhere, Paige finally managed to lead herself and Christopher to safety, with a little help from Preacher who knocked Vince out before he could kill Paige. But, we still need to find out if Vince is actually dead or just temporarily out of action. Expect the answer to that next season.
We may also know who the next big antagonist of the series will be, after Melissa Montgomery was introduced in season 4. She hasn't done anything too bad so far, but a hidden photographer certainly had an interest in her business. Add this to the pretty sinister music playing when she first arrives, and we have a feeling this could be a character to watch in season 5.
Love is in the air: The best romance movies of all time
On August 30, star of the show Alexandra Breckenridge told New Beauty that audiences should expect some "pretty heavy" storylines when season 5 comes around. Get ready, because Breckenridge also claimed the upcoming instalment will "leave people on the edge of their seats."
According to showrunner Sean Smith in a chat with Glamour, season 5 "will be new and exciting, but still very much feel like the same show." Apparently, Virgin River season 5 will be "a little bit louder, but not to the detriment of the comfort of the show."
Virgin River season 5 cast speculation
We can be certain that Alexandra Breckenridge, who plays Mel Monroe, will return in Virgin River season 5. Not only is she the star of the show, but she has confirmed she is filming season 5.
With their relationship on course to find its inevitable happy ending, we're pretty sure Martin Henderson will be back to reprise his role as Jack for season 5, too.
From page to screen: The best movies based on books
It remains to be seen what other characters return for Virgin River season 5, but we suspect we will see the likes of Paige (Michelle Logan), Melissa Montgomery (Barbara Pollard), Preacher (Colin Lawrence), and Denny (Kai Bradbury) among the cast next season.
On September 2, Martin Henderson revealed on his Instagram that he was shooting scenes for season 5 with Annette O'Toole, who plays Hope McCrea in the series. Hope was missing from Virgin River season 3 due to pandemic related issues, but the Mayor of the town is well and truly back now it seems.
What's on the box: The best comedy series
One person who won't be returning for season 5 is Ricky, with actor Grayson Maxwell Gurnsey confirming in an interview with The Express his time in the show is over (for now). We last saw Ricky leave for the army, which would explain his absence in the next season.
We could however see more screentime for Hannah (Clare Filipow), who was introduced in season 4 as the first openly gay character on the show. Fans took a shine to Hannah, and she could well be a more important character in season 5.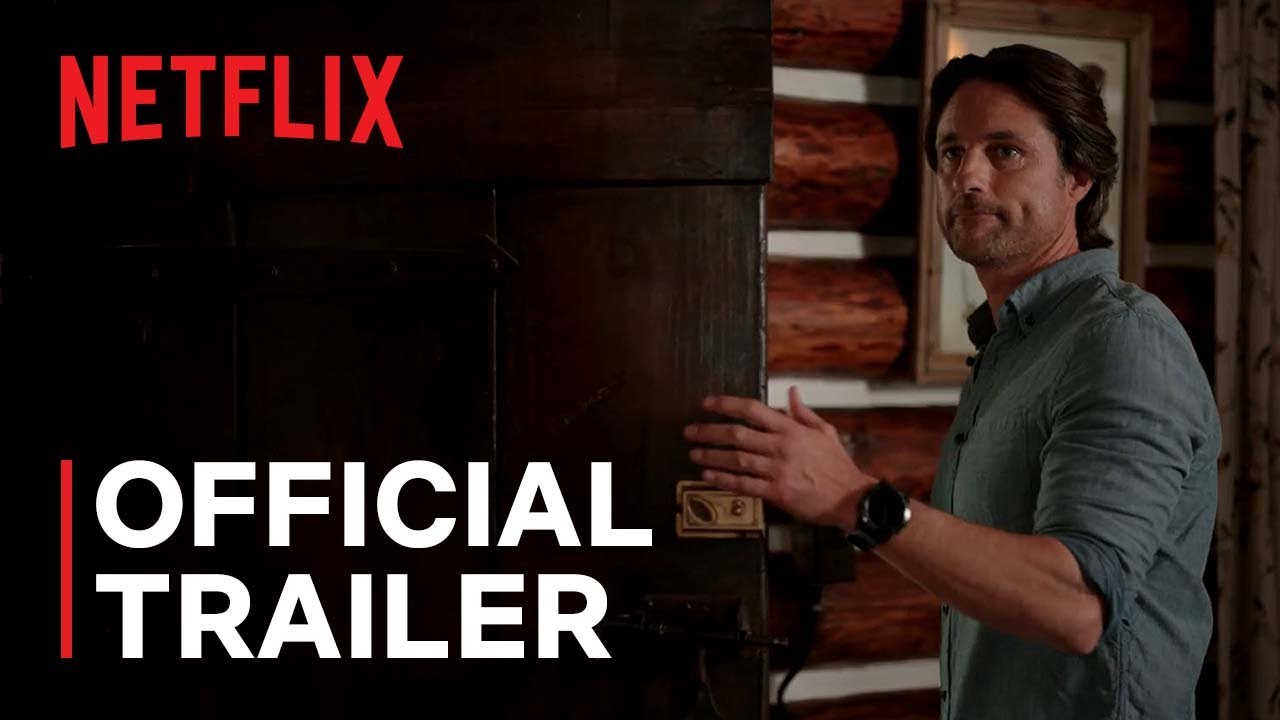 This falls in line with comments from Jinny Howe, the new head of Drama at Netflix, who told Deadline that season 5 will see some alterations to the cast in the name of inclusivity. "It's definitely a priority. I think you will see, as we expand the Virgin River community, that there will be more diversity and inclusion," Howe explained.
How many episodes will Virgin River season 5 have?
While not confirmed yet, we expect Virgin River season 5 to consist of 12 episodes. This would fall in line with season 4, which saw an increase on the ten episode structure of the first three seasons.
That's all we know about the Virgin River season 5 release date at the moment, but we'll keep checking in regularly and update you once we learn anything new. In the meantime, get more drama with the Succession season 4 release date, or more Netflix content with the Stranger Things season 5 release date.