Is Transformers Rise of the Beasts a prequel? The metallic mayhem of the Transformers franchise is back on our cinema screens with Rise of the Beasts, which gives us battling 'bots in the shape of gorillas, big cats, and plenty of other critters.
The live-action Transformers franchise has been box office dynamite ever since Michael Bay launched the Transformers movies back in 2007, with Shia LaBeouf and Megan Fox. Rise of the Beasts is now the seventh Transformers film, following up the '80s-set Bumblebee, which was definitely one of the best movies in the series.
You can read our Transformers Rise of the Beasts review to find out what we thought of the first of several new movies on the way from this blockbuster series. For now, let's work out an answer to the key question: is Transformers Rise of the Beasts a prequel? Notepads at the ready!
Is Transformers Rise of the Beasts a prequel?
Transformers Rise of the Beasts was designed as a stand-alone adventure. It's set in 1994, before the events of the 2007 Transformers movie.
Much like the excellent Bumblebee, Rise of the Beasts is set in the past and, therefore, it doesn't get involved in the complex timeline and continuity of Michael Bay's tenure at the helm of the franchise.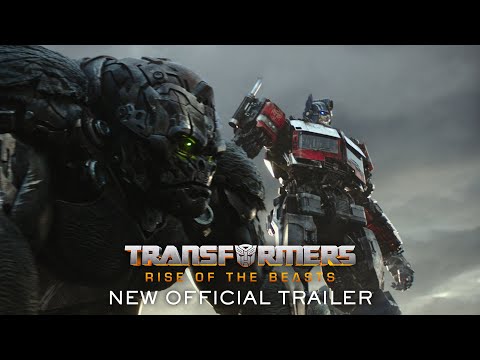 The events of Bumblebee took place in 1987, while Rise of the Beasts moves things forward to 1994. You don't need to have seen Bumblebee in order to understand the new movie – though it's one of the franchise's best action movies and is well worth your time – as Rise of the Beasts was conceived to stand on its own two (robotic) feet.
In fact, it's due to be the start of a trilogy, which might well lead in to that 2007 movie.
It's clear that the folks involved in keeping the Transformers franchise running want you to sit back and enjoy the movies without worrying about timelines too much. And given our diet of Star Wars movies and MCU movies, maybe that's a gift we should grab with both hands.
For more from Transformers, find out about Terrorcons and the gargantuan bad guy Unicron. You can also see what we know about the Transformers One release date and learn why Steven Spielberg told Michael Bay to stop making Transformers movies.
We've also got guides to more of the best 2023 movies on the way, including The Marvels release date and the Dune 2 release date.