The Power of the Dog is set to vanish from Netflix UK — even though Netflix co-produced the Western. Starring Benedict Cumberbatch, The Power of the Dog follows rancher Phil Burbank (Cumberbatch) and his tumultuous relationship with his brother's wife, Rosie (Kirsten Dunst).
The psychological warfare he inflicts on her becomes all the more complicated after he strikes up a bond with her son, Peter (Kodi Smit-McPhee). But there may be more to their connection than meets the eye… Following the drama movie's 2021 release, it was widely celebrated by critics and awards bodies as one of the best movies of the year.
It was nominated for twelve Academy Awards — including Best Picture — seven Golden Globes, eight BAFTAs, and ten Critics Choice Awards.
The Netflix movie also saw considerable success on the streaming service, clocking up 27.2 million viewing hours and being named Netflix's global number one film for November 19 – December 5, 2021.
But according to Netflix UK, the thriller movie will leave the platform on August 18, 2023. This only comes up on the Netflix UK homepage, meaning that, presumably, the film's Netflix presence in other countries is unaffected.
Although Netflix hasn't explicitly stated the reason for the film's removal from the UK streamer, it's likely to be related to The Power of the Dog's distribution rights.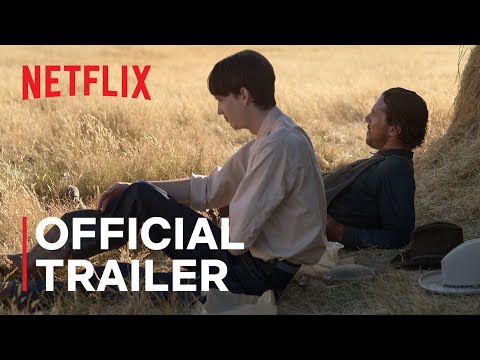 This is because Netflix shares The Power of the Dog's distribution rights with BBC Films, a UK-based distributor. With this in mind, we can assume that after the film's removal from Netflix UK, it will at some point be available to watch on BBC iPlayer — a UK-based streaming service that's free for those with a valid TV license.
We know this is the likely outcome for The Power of the Dog because this is what happened to the Netflix horror movie His House. After the ghost movie, which shared distribution rights with BBC Films, was removed from Netflix UK, it ended up on BBC iPlayer while remaining on Netflix in international territories.
So, if you have The Power of the Dog on your re-watch list, you better get your skates on. In the meantime, you can purchase a DVD or Blu-ray version of the film, so you have a copy of it forever. You should also check out everything new on Netflix, including new movies, Netflix series, and Netflix documentaries — you never know where the axe might swing next.
Or, if you want more Western content, check out our guide to the best Clint Eastwood movies or immerse yourself in the world of Yellowstone with our guides to all the Yellowstone series ranked, the Yellowstone cast, the 1923 cast, and the Yellowstone timeline.