If you like your Teenage Mutant Ninja Turtles to be in cartoon form and causing mayhem, then we have good news for you. That's right, Teenage Mutant Ninja Turtles Mutant Mayhem is now streaming, so you can watch one of the best animated movies of the year in the comfort of your own home. Cowabunga!
We have been keeping a close eye on all the best streaming services to find out if Mutant Mayhem is streaming, and we've finally got the goods. No, not pizza, pizza would have been better. But, you can order a pizza and check out one of our favorite new movies of 2023 from your couch (or from the sewers, if you want to really immerse yourself in the Ninja Turtles world).
If you're in the US or Canada, and you have an active subscription to Paramount Plus, you will be able to watch Teenage Mutant Ninja Turtles Mutant Mayhem right now on your TV, tablet, or smartphone.
The best cartoon characters in a half-shell are part of a slew of content which is new to Paramount Plus in September, and judging by our Teenage Mutant Ninja Turtles Mutant Mayhem review, this is not one you are going to want to miss.
While Spider-Man: Across the Spider-verse might just take the crown as the best movie in this animation style this year, TMNT Mutant Mayhem is a close second. The film was even the best 2023 movie according to Rotten Tomatoes last month, beating the likes of Barbie and Oppenheimer to the top.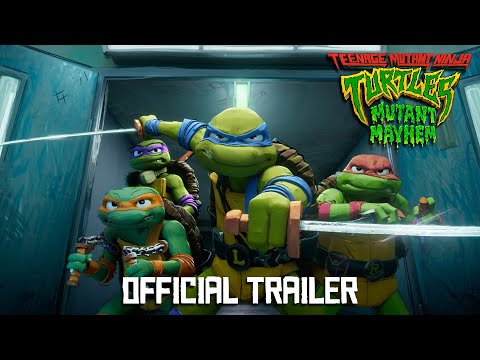 If you want to know about Shredder in the new TMNT movie, how long TMNT Mutant Mayhem is, or what that TMNT Mutant Mayhem ending is all about, you've come to the right place.
You will probably want to know more about any news on the Teenage Mutant Ninja Turtles Mutant Mayhem 2 release date, too. While we're talking about the best superhero movies, here's what we know about Spider-Man 4 and Deadpool 3.