What is the Teenage Mutant Ninja Turtles Mutant Mayhem 2 release date? The pizza-chomping heroes of the New York City sewers are back, with a joyous and hilarious animated movie co-written by Superbad duo Seth Rogen and Evan Goldberg.
It was a delight to see the Teenage Mutant Ninja Turtles back on the big screen, and in our Mutant Mayhem review, we wrote that it's among the best movies of the year. It's certainly one of the more inventive new movies we've seen in 2023, with the success of Spider-Verse clearly paving the way for some very impressive and unorthodox animation from director Jeff Rowe.
We now know that Rowe is returning to the world of the turtles, so we're ready to start looking ahead to the Teenage Mutant Ninja Turtles Mutant Mayhem 2 release date. There's another dose of Turtle Power on the way, and we already can't wait.
Teenage Mutant Ninja Turtles Mutant Mayhem 2 release date speculation
Pencil in summer 2026 for the Mutant Mayhem 2 release date because we think the Teenage Mutant Ninja Turtles will return very soon while the cast is still young.
In our own Jeff Rowe interview, the director hinted that there was more to come for him in this franchise, saying: "I think I still have some miles ahead of me with Turtles to go." Soon after we spoke to Rowe, the sequel was officially announced, and he's back in the director's chair. There will also be a two-season TV series on Paramount Plus in order to bridge the two movies.
As for a timeline, we expect this to get moving as soon as possible. One of the strengths of the first movie is its authentically teenage cast, and given the sequel will want to preserve that, they have to act quickly. However, as animation takes a long time, we still think we're a few years away.
Teenage Mutant Ninja Turtles Mutant Mayhem 2 cast speculation
We expect the young Teenage Mutant Ninja Turtles cast to voice the characters again in Mutant Mayhem 2, along with Ayo Edebiri as April O'Neil and Jackie Chan as Splinter.
Nicolas Cantu, Shamon Brown Jr, Brady Noon, and Micah Abbey were perfect in the first movie as the four turtles, with Jackie Chan doing great work as a put-upon single dad spin on Splinter. They're all very likely to be back. We also saw the turtles befriend April O'Neil, so Ayo Edebiri is an essential part of any future ensemble.
On the darker side, we'll almost certainly see more of Maya Rudolph as scientist Cynthia Utrom, and there's the small matter of casting someone as Shredder. If the big bad is finally here, he'll have to be flanked by his infamous heavies. That means more work for Bebop (Seth Rogen) and Rocksteady (John Cena).
Here is the Teenage Mutant Ninja Turtles Mutant Mayhem 2 cast list:
Nicolas Cantu as Leonardo
Shamon Brown Jr. as Michelangelo
Micah Abbey as Donatello
Brady Noon as Raphael
Ayo Edebiri as April O'Neil
Jackie Chan as Splinter
Maya Rudolph as Cynthia Utrom
Seth Rogen as Bebop
John Cena as Rocksteady
What will Teenage Mutant Ninja Turtles Mutant Mayhem 2 be about?
Director Jeff Rowe has made it very clear that the iconic Teenage Mutant Ninja Turtles villain Shredder will be a key part of the Mutant Mayhem 2 plot.
In our interview, Rowe said: "You've got to save the best thing for later, like Joker in The Dark Knight. We had Shredder as the villain [in the first movie] early on, and we pivoted away because he's too much of a presence. He's such an interesting character.
"It's so much nicer for an audience to meet the turtles, learn to love the turtles, watch them go on this whole journey, and then you could make like five movies about Shredder. He's so interesting. Having him in the first movie took up all of the story, and we needed to focus on the turtles."
So there you go. In the wake of the Mutant Mayhem ending, we expect to explore more of the dark machinations of the Techno Cosmic Research Institute (TCRI), as well as seeing these turtles finally take on Shredder and the Foot Clan.
Is there a Teenage Mutant Ninja Turtles Mutant Mayhem 2 trailer?
There's no trailer, as production hasn't started on Mutant Mayhem 2 yet, and we think it'll be a long wait.
However, there's plenty to enjoy while we wait to know more about the sequel. We'd recommend you delve into this featurette about the unique design of one of the best animated movies we've seen in years.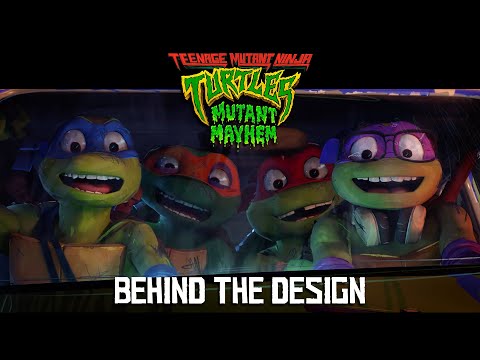 Where can I watch Teenage Mutant Ninja Turtles Mutant Mayhem 2?
We expect Mutant Mayhem 2 to be exclusive to cinemas originally, but there's also going to be a TV series on Paramount Plus.
We don't know when that TV show will arrive, but if it's anything like the movie, it's going to be one of the best TV series that Paramount has to offer. In the meantime, check out everything new on Paramount Plus for more gems from one of the best streaming services.
For more turtles, find out how to watch Mutant Mayhem and learn about why the TMNT movie had to cut a planned Superbad reference. You can also find out about another of the year's most impressive animations in our Across the Spider-Verse review.
We've also looked ahead to more of the animated movies coming in the near future, including the Spider-Verse 3 release date, the Inside Out 2 release date, and the Shrek 5 release date. Or, for more recommendations, check out the best family movies ever made.