How long is Teenage Mutant Ninja Turtles Mutant Mayhem? The heroes in a half shell are back for 2023, with a new TMNT movie flying into cinemas. It's an animated gem, benefiting from the witty writing skills of Superbad duo Seth Rogen and Evan Goldberg, though they've eased off on the F-bombs for once.
We fell in love with the new Teenage Mutant Ninja Turtles adventure and we're happy to call it one of the best movies of 2023. There's more on the film's unique joy in our Mutant Mayhem review, but you'll definitely want to experience one of the best animated movies released this year for yourself on the big screen.
As with all new movies at the multiplex, it's important to be able to plan your TMNT cinema trip. So how long is Teenage Mutant Ninja Turtles 2023? After all, with the best kids movies, you want to know how long to keep the little ones still.
How long is Teenage Mutant Ninja Turtles 2023?
The 2023 Teenage Mutant Ninja Turtles movie, Mutant Mayhem, is one hour and 40 minutes long.
Mutant Mayhem has a sprightly running time and clocks in well under two hours, making it an ideal cinema trip for young audiences. We had a great time with the movie and we'd certainly call it one of the best family movies of 2023.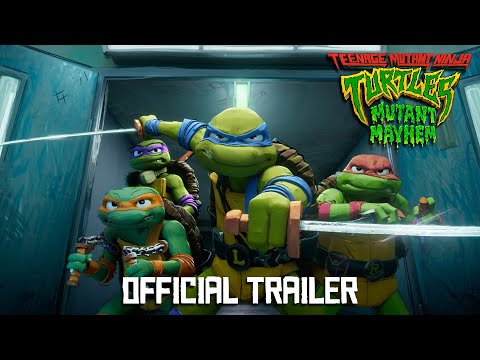 So if you're now ready to head to the cinema, find out how to watch Mutant Mayhem and take the family to see the movie. We think it's pretty wonderful stuff, and we're already counting down the days to the Mutant Mayhem 2 release date. Thankfully, it's in development already.
Meanwhile, read our Jeff Rowe interview for a chat about directing the turtles. And once you've seen the film, check out our guide to the Mutant Mayhem ending and learn about the MrBeast cameo. We've also explored the Superbad reference that nearly made it into Teenage Mutant Ninja Turtles.
Elsewhere, find out about the other 2023 movies worth getting excited about, including The Meg 2 release date, the Dune 2 release date, and The Marvels release date.