The last episode of Ted Lasso may have ended with our moustachioed coach finally getting his head screwed on straight, but that doesn't mean the Richmond squad are ready to start winning games. Sure enough, episode 6, Amsterdam, begins with the boys losing yet another match, but thankfully, it's just a friendly game this time.
Still, after another loss and Zava's (Maximilian Osinski) retirement, the Greyhounds need something to get them out of the dumps, and Ted (Jason Sudeikis) obliges by allowing the team one night of revelry without a curfew. That's right, like season 2's excellent but odd episode, Beard After Hours, we're getting to see what the team gets up to when they're off the clock.
Well, not quite all of the Ted Lasso cast. Out of spite, and because he's pissed off that Keeley's (Juno temple) seeing Jack, Roy (Brett Goldstein) demands that Jamie (Phil Dunster) go training with him, and the pair end up running a marathon around Amsterdam.
Ted Lasso season 3 episode 6 recap – Roy and Jamie
After leaving the team, the pair begin their jog, and it's clear that Roy's only doing this out of frustration, but Jamie won't be ground down by his older coach's crotchetiness. As they run, Jamie takes Roy on a trip around the city that would make even the most loquacious tour guide blush.
Eventually, Jamie tires Roy out, and the pair have a heart-to-heart which finally ends with them setting out to find a windmill and Roy admitting he can't ride a bike. Cue a montage of Jamie teaching Roy how to pedal and the two bonding over shared memories of their families, both the pleasant ones and the not-so-pleasant ones.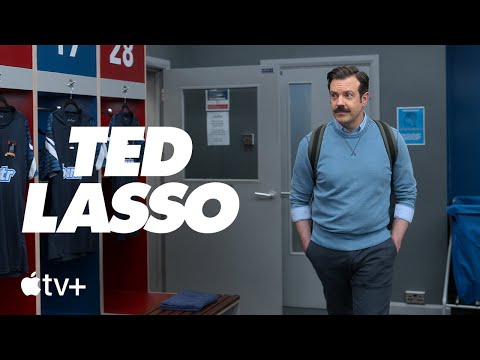 While Roy and Jamie's story in this episode's probably the most throwaway, I really liked it, and I think long-term fans will appreciate it. Seeing how these two have gone from despising each other to openly sharing their secrets is really rewarding, and I admire the writer's restraint in not entirely changing their dynamic.
It would have been easy to be overly saccharine after the events of season 2 when Roy gave Jamie a much-needed hug, but that's not what's happened. The pair still tease and make fun of each other, but the venom's gone from their exchanges. Instead, it's like two old mates having fun at each other's expense.
Ted Lasso season 3 episode 6 – the rest of the Richmond rabble
While Roy and Jamie bond, the rest of the Greyhounds attempt to work out what to do with their night off. While there are plenty of suggestions, it boils down to two competing camps. One's led by Van Damme (Moe Jeudy-Lamour), who wants to go to a sex show, and the other's led by Jan Maas (David Elsendoorn), who wants to go to his cousin's party in another city.
Ultimately, the team does neither of these because they can't even decide what food to get, and the whole thing devolves into a huge pillow fight. It's easily the silliest and most throwaway of the plot lines, and while I understand why – it's hard to give the team any focus when there are 15 of them in an already jam-packed episode – the whole thing felt incredibly underbaked and a lot like filler.
Still, it wasn't all bad; Dani's (Cristo Fernández) wish to see a tulip got a hearty chuckle out of me, and it sort of needed to exist to set up Colin's (Billy Harris) story, which is one of the stronger elements of the episode.
Ted Lasso season 3 episode 5 recap – Colin out of the closet
Speaking of which, while the team are arguing about attending a sex show, young Colin slips out of the hotel after feigning a stomach bug and makes his way to a nearby gay bar. Little does he know, though, that he's being followed by the intrepid reporter Trent Crimm (James Lance) who eventually confronts Colin in a bar.
Embarrassed, Colin tries to explain that he didn't know he was in a gay bar, but Trent confesses that he's gay as well. That's why Trent helped keep Colin's secret because he understood what he was going through. I'll be honest I'm not sure how I felt about this reveal.
It's nothing to do with Trent coming out. It's more to do with the suggestion that he only kept the secret because he had personal experience with being gay. Perhaps I'm being naïve, but I thought we'd all agreed outing people was wrong, and we shouldn't need to have had a similar life experience to understand that.
It wasn't a major problem, and honestly, I don't think that's how the writers intended the scene, but it's how it came across. Anyway, Colin and Trent's story comes to a nice conclusion, with the pair admitting that neither likes hiding this part of themselves from the world, and they head off to enjoy Amsterdam's nightlife.
I'm sure we're not done with Colin's story, there's just too much dramatic potential in him coming out to his team, but I'm glad it didn't go the route I expected – with Trent outing COlin. Instead, it feels like Colin, who's so often portrayed as a hapless idiot, finally got a win.
Ted Lasso season 3 episode 5 recap – Off to the Red Light District
Do you know who else needs a win? Will (Charlie Hiscock), the kit boy who replaced Nate (Nick Mohammed), and episode 6, finally gives him some development. He's paired with Higgins (Jeremy Swift) as the duo heads off into the Red Light District to soak up some local culture.
Don't worry. It's not what you think. Higgins is a huge fan of jazz, and he takes Will on a pilgrimage to the site where the jazz musician Chet Baker died. After that, the pair grab a drink in a club, and Will ends up helping Higgins play bass with a local jazz band. It's cute, and honestly, we're shocked we've never seen Higgins and Will together before.
The pair make a natural double act and complement each other really well. I think it's partly because both have the natural aura of a dogsbody about them, which sounds slightly cruel now I type it, but it is true.
Anyway, while normally I'd pass over their story, they had two incredible moments. One is the funniest line in the entire episode when Will casually tells his mum that he was invited to a threesome by a lovely couple. Secondly, the Jazz musician is named Dante Charles, which will ring a bell with fans of a certain British TV series set in a failing school. Never forget, people…
Ted Lasso season 3 episode 5 recap – Before Sunrise
Meanwhile, Rebecca (Hanna Waddingham) goes off by herself after being left on her own by Keeley and Higgins. What starts as a wander through the canals of Amsterdam quickly becomes a typical meet cute when a cyclist knocks Rebecca into the water.
Richmond's owner is thankfully rescued from the water by a handsome Dutch man named … well, we never actually find out… who offers her a hot shower while her clothes dry. To Rebecca's great relief, the mystery man turns out not to be a serial killer, and the pair end up sharing a kiss. While not a lot comes from this story, like with Will, it's nice to see Rebecca get a win, and I have a feeling that this will play into her story later in the season.
Last week we saw how desperate Rebecca was to become a mum, and while we know she can't have biological children, there's nothing to stop her from becoming a step-parent to this Dutch guy's kid now, is there? Also, let's be honest: Rebecca's earned some happiness.
Ted Lasso season 3 episode 6 recap – Liquid football
Finally, we have Ted's story. As we said earlier, Ted may have had a breakthrough last week, but that doesn't mean Richmond has magically started winning games, and that's got Ted rattled. He is so rattled, in fact, that he actually agrees to do drugs with Coach Beard (Brendan Hunt).
Unfortuantely, Beard makes a big mistake, and he makes whatever hallucinogen the pair were going to take into a tea, and Ted can't bring himself to drink it.
This leads to Beard tearing off on his own unseen adventure while Ted's left behind in the hotel room. Of course, watching a man sitting in a hotel room for 90 minutes wouldn't make the best telly, though, and it's not long before Ted downs his tea and heads off into the night.
With this being Ted Lasso, our hero doesn't go on a while bender through the streets of Amsterdam. Instead, he goes to the Van Gogh Museum, where he finds himself inspired by the famous Sunflowers (the Sunflower just so happens to be the state flower of Kansas) and is given a notebook by a kindly security guard.
This seemingly innocuous moment pays off later, though, when a combination of an American-themed restaurant, an old-basketball game, and a drug trip give Ted new clarity on his football woes.
As Ted comes round from his trip, we see, for the first time ever, in Ted Lasso, we see the so-called coach work on his team's tactics, and he comes up with something that may just save the season, jotting down his plan in the notebook. In the closing moments of the episode, all of the team reunites, and Beard confirms to Ted while his idea's not novel, it could just work.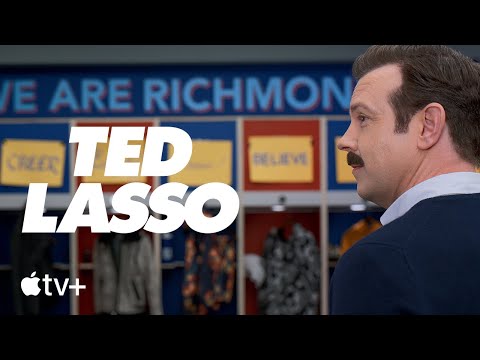 Honestly, while I liked Ted Lasso season 3, episode 6, it's probably the weakest of the season so far. Unlike the aforementioned Beard episode, which shed new light on a relatively undeveloped character, the focus here is a bit scattered.
I didn't feel like I'd learned anything about anyone. Instead, it was just random funny adventures, which is fine, I guess, but not very satisfying. Also, Ted on drugs seems like such an easy win for the show, but they don't do much with the concept, which is disappointing.
Honestly, I'd much rather it had concentrated on just two or maybe even three of the subplots so we could have learned something about some of the characters who don't normally get time to shine.
Ted Lasso season 3 episode 6 highlights
The interviewer that broke character while talking to Brett Goldstein. You think we didn't see you, but we did.
Anytime Higgins proudly explained he was going to the Red Light District.
Keeley being dubbed for the Dutch hotel.
Dani is obsessed with tulips, or a tulip, to be precise and we love it.
The Australian American restaurant.
Will's threesome (did he or didn't he?)
Whatever was happening with Piggy Stardust
If you love Ted Lasso, then check out our list of the best TV series ever made, or you can give our full Ted Lasso season 3 review here. We've also got a breakdown of Ted Lasso's unlikely origin story. Or, perhaps you're looking for something new to watch?
Well, in that case, we've brought you everything you need to know about the shows, like Severance season 2 release date and Outlander season 7 release date.
Ted Lasso season 3 episode 6 recap
A pleasant enough time, but this road trip episode spends too much time spinning its wheels instead of focusing on where it needs to go.