What is Ezra Bridger's special Jedi power in Ahsoka? Ahsoka has finally brought us one of our favorite heroes from the Star Wars canon, with Ezra Bridger making his live-action debut last week. In Ahsoka episode 7, we get to see him reunite with some of his former friends, and flex some of his hidden talents with the Force as well.
Star Wars has introduced us to our fair share of Jedi throughout the Star Wars movies in order and the Star Wars series, in both live-action and animation. The impetuous young Force-sensitive outsider Ezra Bridger became an instant fan-favorite in Star Wars Rebels and, alongside Ahsoka Tano herself, he's arguably among the best Star Wars characters to emerge from animation.
He's finally made his live-action bow in Ahsoka, played by Eman Esfandi. Ezra Bridger's Jedi powers have an idiosyncratic edge, which might just prove useful in the continuing battle against one of the best Star Wars villains around. They'll need all the help they can get as the Ahsoka release schedule continues.
What is Ezra Bridger's special Jedi power in Ahsoka?
Ezra Bridger has the ability to connect with beasts through the Force. We saw this in Star Wars Rebels with purrgil, Loth-cats, and Loth-wolves. In Ahsoka, he has formed a bond with the Noti on Peridea.
We know from Star Wars Rebels that one of Ezra's most impressive abilities is his connection to the natural world and, particularly, the creatures around him. This was an ability that got him out of a lot of scrapes during his best animated series and also allowed him to use the purrgil to blast himself and Grand Admiral Thrawn into a different galaxy.
In Ahsoka, we've seen Ezra forge a connection with a whole new species of the best Star Wars aliens. This bond with the Noti has kept him safe and allowed him to evade Thrawn for many years.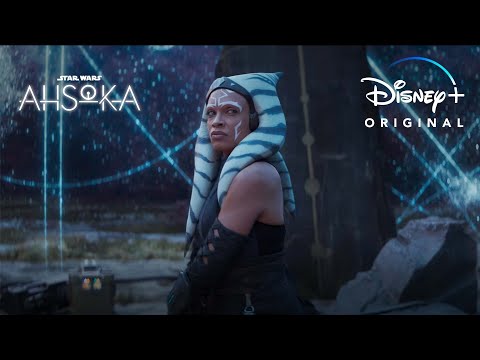 The Noti in Ahsoka explained
The Noti are an alien race native to the planet Peridea. They're nomadic creatures with an insect-like appearance.
Peridea is something of a mystery, even to devoted Star Wars fans. After all, these stories have been set in a galaxy far, far away and now we're in another galaxy, which is even further away. What we're trying to say is that the Noti are also a bit of a mystery.
What we do know is that they're a peaceful, insectoid alien race who love to move from place to place in a nomadic style. Ezra used his abilities to bond with creatures in order to assimilate into their community, which helped him to avoid Thrawn and bide his time before Sabine Wren showed up to bring him back to his home galaxy.
While we haven't seen a great deal of combat skill from the Noti yet, we reckon they might have some special talents of their own to show us in the season finale. After all, the Ewoks were cute on the outside, but we wouldn't want to cross one of them.
If you're enjoying the exploits of the Ahsoka cast, we've got plenty more from one of the best TV series in the Star Wars canon. You can delve deep into the Nightsisters of Dathomir, learn about the Eye of Sion, or explore what's really calling to Baylan Skoll. We've also explained why we don't care about Thrawn as much as Dave Filoni does. Sorry.
For more from the Star Wars world, learn about the new Star Wars movies coming soon, find out why Apocalypse Now almost ruined Star Wars for George Lucas, and look into why this famous Star Wars moment is actually a mystery. Or leave the galaxy entirely with our guides to Avatar 3 and The Marvels, as well as everything new on Disney Plus this month.