It seems like it was only yesterday that The Mandalorian season 3 episode 8 marked the end of our latest journey to the galaxy far, far away. But we're already looking ahead to the next Star Wars series, which is set to be Ahsoka.
The Ahsoka release date has been circled in the calendar of millions of Star Wars fans for a long time, with one of the best Star Wars characters set to finally take centre stage in live-action after appearing in some of the best animated series ever made.
Rosario Dawson is to play the title role of Jedi knight Ahsoka Tano, and she will be joined by other Star Wars Rebels characters, including the Mandalorian graffiti artist, Rebellion leader, and weapons expert Sabine Wren.
Wren gets the chance to wield a lightsaber once again in the new Disney Plus series and, speaking in the new issue of Empire Magazine, actor Natasha Liu Bordizzo explained that it was important for her to reflect the different fighting styles of her character during the combat scenes.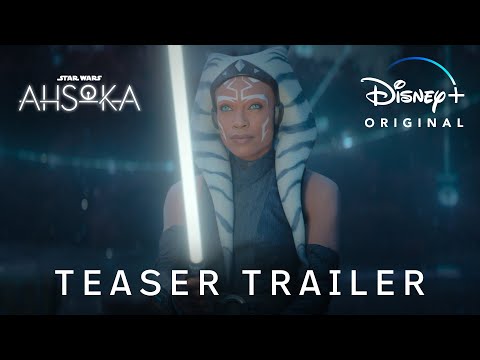 She said: "The Mandalorian [physicality] is very Western, and then the saber style is very samurai-influenced. Trying to embody those two things – sometimes one right after the other – in the choreo was super-interesting because they're such different modes of being. I really had fun with the journey of trying to master both."
Bordizzo also explained how relieved she was to finally be able to reveal the secret after everything announced at Star Wars Celebration 2023 and talk about her skills with the most elegant weapon in the Star Wars world.
"I'm just really glad that's out there," she said of the lightsaber reveal. "It's been really hard talking about my fight training without talking about the fact that it's saber training, which is literally all I've been doing for so long."
The stage has now been set for Ahsoka, with the show set to have its own version of Baby Yoda to up the cute factor in among all of the lightsaber duels. If you're looking to catch up on the characters beforehand, Dave Filoni says you should watch these Star Wars Rebels episodes first,
We've got all of the info you need on the best movies and best TV series coming in the Star Wars world, including the Andor season 2 release date, the Star Wars Skeleton Crew release date, and The Acolyte release date. You can also find out about the new Star Wars movies we expect to see in the next few years.