Another Star Wars character is coming to capture our hearts with the Ahsoka release date. The Loth-cat, previously seen in The Mandalorian, is getting the Star Wars limelight in Ahsoka, and the cast of the sci-fi series cannot stop gushing about it.
Talking to Empire, Natasha Liu Bordizzo an Rosario Dawson both commented on their Star Wars series co-star. The creature, a feline-like animal, was built as an animatronic, to the love of the actors. "That cat, the complexity of the design – I mean, it has a real skeleton under there," Bordizzo says, "because that's how they control such intense facial expressions and everything."
The Loth-Cat comes from the same effects masters as Grogu, so you know it's going to tug on our heart-strings. There's no comment on what role it'll play, or if it even has a name yet, but just being there is enough.
"It would snarl and look cute. Really, the detail was next-level," Dawson adds. A galaxy far, far away has always had a penchant for incredible design, from Star Wars villain Jabba the Hut to the critters that popular the universe.
This Loth-cat will likely be no different, amazing us with realism, and forcing us to make questionable financial decisions when the inevitable merch line launches. Dawson stars as Ahsoka Tano in the upcoming TV series, a rogue Force-user who rejected both Jedi and Sith ideologies to carve her own path.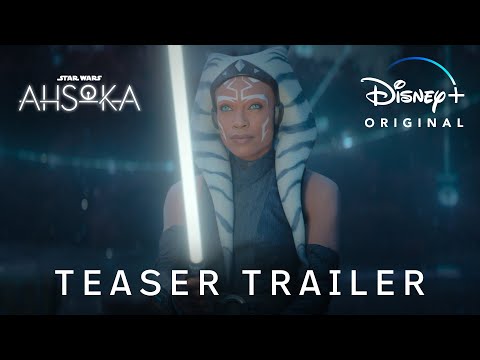 Bordizzo portrays Sabine Wren, an old friend of Ahsoka's who debuted on animated series Rebels. We don't know a huge amount about the plot of Ahsoka at present, only that the story will involve Thrawn and Ezra Bridger, thus strongly tying into Rebels.
Ahsoka will premiere on Disney Plus sometime in August. Check out our new Star Wars movies guide to see what else is happening in the franchise, and our new movies and best movies lists for more great entertainment.