Is there a post-credit scene in Ahsoka episode 8? We were all too ready for another taste of the Galaxy, and when Ahsoka rolled around, it was a brand new sci-fi adventure that finally answered our prayers.
The Star Wars story followed Ahsoka Tano, a Jedi Knight, and previous Padawan to Anakin Skywalker. Her own adventure quickly became one of the greatest Star Wars series of the bunch, and we found ourselves getting hooked on what we think is the best Disney Plus show to come out in ages.
We'll miss our weekly outings with the Ahsoka cast, since episode 8 marks the finale of Ahsoka season 1. Over time, it's introduced us to a whole new world and has even shown us some pretty cool new Star Wars villains, too. So, what comes after the credits roll on the last episode? Is there a post-credit scene in Ahsoka episode 8? Read our spoiler-free guide to find out!
Is there a post-credit scene in Ahsoka episode 8?
Sadly, there's no post-credit scene for Ahsoka episode 8, so you don't need to stick around after the episode ends.
If you were hoping to see any additional footage, or hint of what might be to come for a second season, you'd be left disappointed. But at least you're in the comfort of your own home, and it's as easy as shutting down your laptop or switching off your TV.
Granted, we were a little disappointed to find this out, as we were hoping to see some bonus scenes of Thrawn, or maybe even other cameos from the best Star Wars characters after the season finale, but we'll just have to be grateful for what we got. Go, be free! At least until the next Star Wars series comes to pass.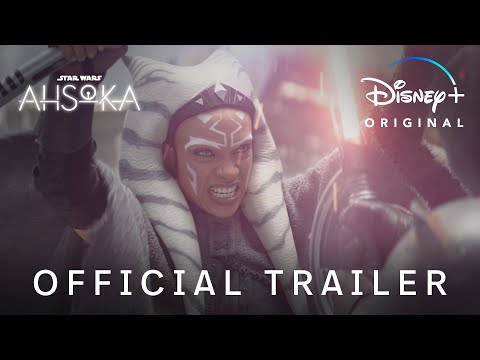 If you're looking for all the info you need about the newest Star Wars adventure, check out our guides on why Thrawn is going to Dathomir, the hidden Yoda reference, the Night Troopers, and the Blade of Talzin. You can also find out how to watch the Star Wars movies in order, and find out more about the original Star Wars cast.
What's more, we've got breakdowns of all the new Star Wars movies, as well as guides to the Andor season 2 release date and The Acolyte release date. For more, check out our feature on why George Lucas was right about Star Wars.