Who is in the Severance cast and what characters do they play? The sprawling mysteries of this thrilling TV show are made all the more captivating by the wonderful actors who bring the characters to life.
Severance is, without a doubt, the best Apple TV show to ever come from the streaming service. With slick visuals, a spellbinding story full of plot twists, and brilliant acting all round, it's safe to say Apple TV Plus has an absolute hit on its hands.
Sadly, there could be quite a wait until we get the Severance season 2 release date. So, in the meantime, we're going to take you on a dive into the Severance cast and characters to get to know the main players of the best thriller series around.
The Severance cast list includes:
Adam Scott as Mark S
Britt Lower as Helly
Patricia Arquette as Harmony Cobel
John Turturro as Irving
Zach Cherry as Dylan
Christopher Walken as Burt Goodman
Tramell Tillman as Milchik
Dichen Lachman as Ms Casey
Adam Scott as Mark S
Mark is the main protagonist of Severance and the man who leads the mission to uncover the secrets of Lumon Industries. Though he begins the series as a dutiful employee, he soon becomes suspicious of the questionable methods of the company.
He's played by Adam Scott, who is generally known for being a very funny man. You may recognize Scott from the comedy series Parks and Rec, where he plays Ben Wyatt, or from the comedy movie Step Brothers, in which he performs an incredible version of 'Sweet Child O' Mine' in the car with his family.
Britt Lower as Helly
Helly will undoubtedly be the most fascinating character to watch when season 2 of Severance finally arrives. When we last saw her, it was revealed she is actually the daughter of James Eagan, the head of Lumon. How will her family ties impact her relationship with the employees of the Macrodata Refinement division?
This role in Severance was Britt Lower's big break, but she has popped up in various films and TV series in the past. Most notably, Lower was one of the main cast members in a show called Man Seeking Woman.
Patricia Arquette as Harmony Cobel
As the Severed Floor manager, Harmony Cobel is responsible for keeping the employees in check and Lumon Industries' secrets safe. She keeps a particularly close eye on Mark, as she lives next door to his non-work self in the real world.
Harmony is played by esteemed actor Patricia Arquette, who won an Oscar for her role in the Richard Linklater drama movie Boyhood. She is also well known for her role in the thriller movie True Romance, which was written by Quentin Tarantino.
John Turturro as Irving
Poor old Irving. He's a man caught between his desire to follow the rules and be a good worker, while also desperately wanting to listen to his heart and get to know Burt a little better. All the Severance characters are great, but Irving may well be our favorite of them all.
Irving is played by John Turturro, a man who always seems to do an incredible job in every role he takes on. He's a frequent collaborator of the Coen Brothers in films like The Big Lebowski and Miller's Crossing, has appeared in the Transformers franchise, and even played Batman villain Carmine Falcone in the latest Batman movie.
Zach Cherry as Dylan
There is a dark humor to Severance, and a lot of that comes from Dylan. He's not one to mince his words and will always call it as he sees it. He's also a bit of a trouble-causer, who doesn't take much persuading to upset the status quo, and we love him for that.
Zach Cherry hasn't done much (yet), but he's always a joy when he's on screen. He had a small role in the MCU movie Shang-Chi and the Legend of the Ten Rings, and also appeared in one of the best Succession episodes back in season 2 of the HBO hit.
Christopher Walken as Burt Goodman
Burt is the head of the Optics and Design department at Lumon Industries, and sparks up a lovely relationship with Irving. He's a pretty mysterious character at times, but genuinely seems to be one of the nicest folk we've met so far in the show.
Christopher Walken plays the endearing Burt, and you're bound to have seen him in something before. Walken is quite literally one of the best actors of all time, and has appeared in some of the best movies ever made; from war movie The Deer Hunter and Steven Spielberg movie Catch Me If You Can, to the Denzel Washington movie Man on Fire. Walken even appeared alongside Severance co-star Patricia Arquette in one of the best '90s movies, True Romance.
Tramell Tillman as Milchick
While Milchick may have provided the MDR team with their very own Music Dance Experience, he is still one of the more nefarious characters in the Severance. He's a loyal servant to Lumon Industries, and a pretty mean guy when he wants to be.
The actor playing Milchick is Tramell Tillman, and like Britt Lower, this role has been a big breakthrough. He was a regular in the show Dietland back in 2018, and also had a recurring role in crime series Godfather of Harlem. Tillman will make his big screen debut in an R-rated comedy film called Sweehearts, which is currently in post-production.
Dichen Lachman as Ms Casey
At first, it seemed Ms Casey was just another unassuming employee of Lumon Industries, a fairly timid woman who runs Wellness Sessions for the severed employees. However, it is later revealed that she is actually Gemma, Mark's wife on the outside who we were told had died in a car accident. The theory is, Gemma left behind her non-work life and is a permanent fixture at Lumon.
Ms Casey is played by Dichen Lachman who, although she may not exactly be a household name, has popped up in several big franchises. She most recently appeared in the latest Jurassic Park movie, Dominion, as Sonoya Santos. Lachman has voiced a character in the Disney movie Raya and the Last Dragon, and had a recurring role in the Marvel series Agents of SHIELD as Jiaying.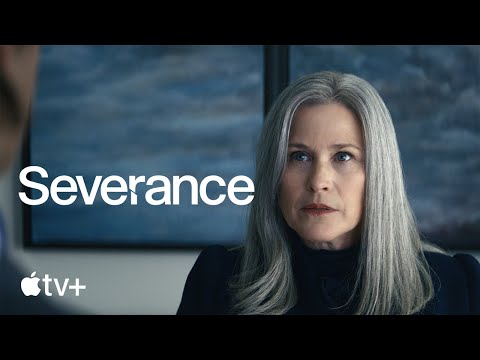 That's it for the Severance cast for now, but some exciting names are set to join the cast for season 2 so we'll update you when they arrive. Until then, check out everything new to Apple TV Plus next month, or get to know the Ted Lasso cast. Alternatively, explore all the new movies coming this year, or check out our list of the best movies of all time.