The bell is about to ring for the Creed 3 release date, and I am extremely excited about the new movie. The latest chapter in the Rocky franchise will mark Michael B Jordan's first step as a director and will be the first in the series not to feature Sylvester Stallone.
While it will be strange to watch a Rocky movie without the Italian Stallion himself, there's still plenty to look forward to. The sports movie will pit Jordan's Adonis 'Donnie' Creed against a face from his past, Damian Anderson (Jonathan Majors).
It's set to be the fight of his life, and I'm sure there'll be surprises along the way in this epic new action movie. So, in eager anticipation, here are five things we really want to see from Creed 3.
Epic training montage
Everyone knows the best part of any Rocky movie is the training montage. Be it Balboa ascending the stone steps, Drago pumping iron, or Adonis accelerating through the streets of Philadelphia, there's just something special about seeing a fighter prepare for the challenge of a rival.
Adonis is already in great shape, but he's going to have to be at his very best to beat Damian, and that means lots of training. I'm expecting some stylish camera work from Jordan's directorial debut, and the inevitable training montage will be a great place for the filmmaker to put his own identity on the Rocky trademark.
Music always plays a huge part in the training montages we've seen in the past, and hopefully, we'll be treated to some rousing hip-hop beats to accompany the gruelling regime Adonis will put himself through.
Honouring Stallone's legacy
The torch has well and truly been passed on now as Sylvester Stallone steps aside for Creed 3. The actor created the whole franchise with his Oscar-nominated script back in 1976 and was the beating heart of the series for six movies.
From a wily underdog to heavyweight champion of the world and, more recently, to an accomplished mentor, Rocky Balboa has done it all. Sadly, his job is done, and Adonis can now run with it and forge his own legacy.
However, the nature of Stallone's departure leaves Creed 3 with the unenviable task of bidding farewell to a legend. It's not yet clear how the drama movie will handle that, but I just hope it's done in a way that celebrates the champ in the manner he deserves.
Anime influences
Michael B Jordan has already spoken of his love for anime movies and how the fight scenes in Creed 3 were heavily influenced by anime series like Dragon Ball Z. It's this element that excites me the most, and it's a genius move from Jordan to keep things fresh.
Seeing Adonis and Damian dancing around the ring in the style of anime characters and beating the crap out of one another is going to be a lot of fun. We've even been promised a Dragon Ball Z gut punch, and if you're familiar with that move, you'll know just how cool that'll look on the big screen.
I'm so confident in the effectiveness of this approach that I've even posited how Dragon Ball Z can help the Creed movies go on forever.
Adonis on the ropes
Every instalment in the Rocky and Creed saga has put our heroes in a position where they appear to be down for the count before rising up to claim victory. I'm sure Creed 3 will be no different, but just like Ivan Drago in Rocky 4, Damian Anderson looks ready to kill in the ring.
The new movie villain is a beast, and his intense resentment for Donnie's success has Damian promising to take everything from him. He looks like a man possessed in the trailer, and by the looks of it, Damian will be more than happy to break the rules and break his opponent.
I'm not saying I want to see Adonis die or anything, but I do want blood, sweat, tears, and a world of pain for both fighters.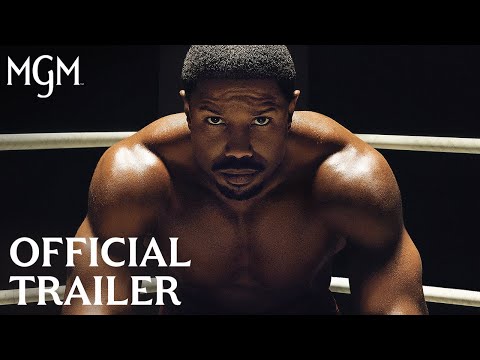 Foundations for Creed 4
Ultimately, Adonis can't die because I need Creed 4 to happen. Michael B Jordan has confirmed he plans to continue the story with a fourth film, and while it's unclear at this stage how that will play out, it's likely Creed 3 will set that up nicely.
Assuming Donnie makes it out alive, the next steps in his career will be important, but his family life may be even more pivotal to the events of Creed 4. We don't need an MCU-style post-credits tease, but Jordan will probably lay some foundations for the next chapter in the Creed journey, and I can't wait to see what lies ahead.
If you're a sucker for the thrill of the fight, you should check out our Creed 3 review, or our guide to the John Wick 4 release date. Alternatively, dive into the world of anime and be inspired like Michael B Jordan with our guide to the One Punch Man season 3 release date.