Of all of the new movies coming in Marvel's Phase 5, one of the most exciting is the MCU Blade. It's going to bring shades of the best horror movies to the world of the MCU, with Mahershala Ali as the titular vampire hunter.
The MCU Blade release date is currently set for September 2024, and we recently got a very positive Blade update when Nic Pizzolatto – creator of one of the best TV series in years, True Detective – was attached to pen the script.
But sadly, things have hit a major stumbling block since then. Due to strike action by the Writers Guild of America, pre-production on the MCU movie has had to pause. It's the first tentpole movie to be affected by the 2023 Writers Strike.
The Hollywood Reporter revealed the news of the delay, and stated that production on the new Marvel movie will continue as soon as the strike is over.
Members of the WGA have called this action for better pay and a more secure future, particularly in the face of changing technology such as the impact of artificial intelligence.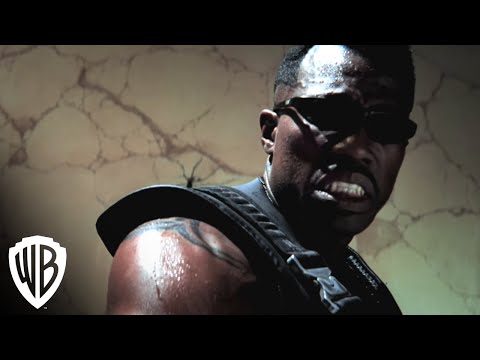 Blade previously made it to the big screen, played by Wesley Snipes, in one of the best '90s movies, with sequels subsequently helmed by Guillermo del Toro and David S. Goyer.
French director Yann Demange is attached to direct the new movie, replacing original filmmaker Bassam Tariq. Cameras had been due to roll in the early part of this year, but the movie will now face a delay.
Meanwhile, find out about the latest MCU outing in our Guardians of the Galaxy Vol 3 review. We've also got guides to everything you need to know before Guardians of the Galaxy Vol 3, as well as information on the High Evolutionary, Counter-Earth, Batch 89, and Adam Warlock.
We've also got all of the details on the best movies coming to the Marvel world soon, including The Marvels release date and the Captain America 4 release date. We've also got a guide to Marvel's Phase 6 so you can stay up to date on all the upcoming Marvel movies that are on their way.