After years of troubled production, the upcoming Marvel movie Blade has just got some very good news indeed. A reboot of the MCU vampire movie has been in the works now for several years.
With Mahershala Ali set to taking on the role as the titular vampire slayer, the upcoming Blade release date is one that MCU fans are most looking forward to. However, the new movie has had more than its fair share of production issues. The initial director dropped out the project, Ali himself was said to be unhappy with scripts, and the action movie had to undergo signifacnt rewrites.
This all means that the movie is now behind schedule, and while it was previously set to begin filming in October 2022, shooting on the movie has still not yet begun and scripts haven't been finalised.
However, now Blade fans have a reason to celebrate as the movie just received a very positive update. As reported by THR, Nic Pizzolatto, the creator of one of the best TV series of recent years with True Detective, has joined the movie in a writing capacity. He will be working to fine-tune the movie's script before shooting on the Blade movie eventually begins in May in Atlanta.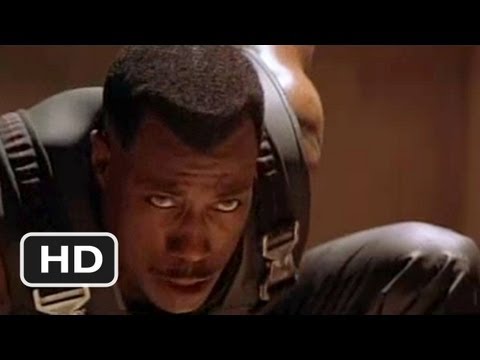 Not only does this mean that Blade has brought aboard some series dark gritty writing pedigree (a perfect fit for what we want to see in the vampire slaying flick), but this also marks a reunion between Pizzolatto and Mahershala Ali who was a leading star in True Detective.
Hopefully, this will ensure that Blade will have it's own unique identity within the MCU, and really feel like something different. It will then be interesting to see how the MCU character is integrated into the wider franchise, but for now we're just happy to see positive progress on the movie.
As filming on Blade commences, we should start to see the first official images. Exciting times indeed.
For more on the MCU, check out our guide to Marvel's Phase 5. You can also read our Guardians of the Galaxy 3 review, and learn more about The Marvels release date. Or, take a look at our picks for the best movies of all time.