Who dies in Foundation season 2 episode 10? When you're telling the story of an existentially dangerous galactic war, it's safe to assume that there will be death. Foundation has certainly never been shy of killing off big names, but the season 2 ending took this to a whole new level.
We're just now sitting in the rubble of the Foundation finale. You can read our Foundation season 2 episode 10 recap to find out about everything that happened, but we're just here to say farewell to the characters that won't be returning to one of the best TV series on Apple TV Plus. Though, of course, Hari Seldon has shown that death isn't always the end.
But amid all of the chaos and the violence of the latest Seldon Crisis, let's take a look at everyone who dies in Foundation season 2 episode 10. Did the best Foundation characters make it to the credits with a chance to return for the Foundation season 3 release date, or are they gone for good? Spoilers ahead, of course.
Everyone who dies in Foundation season 2 episode 10:
Brother Dusk
Rue
Brother Day
Bel Riose
Hober Mallow
Josiah
Salvor Hardin
Brother Dusk
In Foundation season 2 episode 9, Brother Dusk (Terrence Mann) and Rue (Sandra Yi Sencindiver) learned the truth about Demerzel's status as Imperial puppet master and the reasons behind the Genetic Dynasty.
Naturally, Demerzel can't let Dusk act on this information. She kills him off screen after they share a tearful final embrace in which he says that he forgives her for his death and still loves her.
Rue
Rue entered the show for this second season as the right-hand woman to Queen Sareth (Ella-Rae Smith), getting close to Dusk in order to learn more about the Empire. Unfortunately for her, this closeness led to her ending up trapped in Demerzel's prison with Dusk.
She didn't even get the farewell moment given to Dusk before she too was killed off-screen.
Brother Day
In the penultimate episode of the season, Brother Day (Lee Pace) unraveled completely, smiling as Terminus burned as a result of him issuing the genocidal order to Bel Riose (Ben Daniels). This week, the avatar for fragile masculinity tried to extend that genocide throughout the Outer Reach but was defied both by Riose and Hober Mallow (Dimitri Leonidas).
He engaged in a violent, bloody fistfight with Riose, which culminated in Day forcing his military general into the airlock and opening the door. Riose, however, had pulled a clever ruse and used Hober's teleporting tech to switch places with Day at the crucial moment. The Emperor died screaming in rage in the vacuum of space.
Bel Riose
Riose might have survived his clash with Day, but that didn't save his life. He had allowed Hober Mallow to enact a plan, along with the Spacers, to destroy the Empire's entire fleet, but that of course included his own ship.
He shared a seemingly awful-tasting drink with Hober in the final moments before fire and flames engulfed his ship, killing him unless he's far more flame-resistant than any human ought to be.
Hober Mallow
Hober played a pivotal role in winning over the Spacers, causing the Imperial jumpship pilots to sacrifice themselves to free the rest of their kind from the Empire. Hober found himself trapped on the ship, doomed to die in the fireball, after allowing Brother Constant (Isabella Laughland) to escape and spread the word of Seldon.
Josiah
Poor poor Josiah. One of the more adorable members of the Mentalic community on Ignis, Josiah (Kit Rakusen) has been a friend to both Gaal Dornick (Lou Llobell) and Salvor Hardin (Leah Harvey) throughout this season of the show.
However, during this episode, Josiah was possessed by the remaining spirit of Tellem Bond. He fired a gun at Gaal but was interrupted by Salvor who killed him with a blade and took the full blast of the weapon herself.
Salvor Hardin
Perhaps the most shocking death of this final episode was the demise of Salvor Hardin. She's not just one of the most prominent members of the Foundation cast, but also a character Gaal had seen die in a vision – a vision taking place more than a century into the future.
Salvor died from Josiah's gunshot, protecting Gaal and using her final breaths to explain that this shows the future can be changed. Gaal was struck with grief after Salvor's funeral and it will be fascinating to see what effect losing her daughter has on her.
But, to be quite honest, we'd be prepared to put a decent chunk of money on us seeing Salvor again at some point. Leah Harvey is too impressive a performer for the show not to find some way to bring them back onto the scene. After all, Hari Seldon is (sometimes) living proof that death need not be the end on Foundation.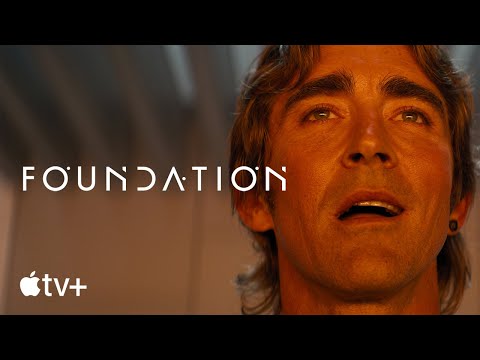 For more from one of the best sci-fi series around, learn about whether Demerzel is from Earth, find out why we think Foundation's biggest Asimov change was for the best, and head back to the start of this latest run with our Foundation season 2 episode 1 recap.
You can also find out more about the best Apple TV shows as we look ahead to the For All Mankind season 4 release date and the Silo season 2 release date.
Alternatively, head to a bigger screen as we give you information on all of the new movies sci-fi fans should be excited about. That includes all of the detail you could want about the Dune 2 release date and the Avatar 3 release date. Finally, why not join the debate and take a look at what we think are the best movies ever made.