Who is Queen Sareth of Cloud Dominion in Foundation? Apple TV has struck gold with Foundation, in which the novels of Isaac Asimov provide a complex inspiration for an ambitious, enthralling sci-fi story.
There are several new Foundation characters in the cast for this second season, given the century-plus time jump between the first run on Apple TV Plus and this one, including the roguish trader Hober Mallow. Of course, Dr Hari Seldon is still around, in at least two different forms, despite his death in season one. Look, we said it was complex, but that's what you get from the best sci-fi series.
Queen Sareth of Cloud Dominion is the pick of the new additions and a big part of why this is one of the best TV series out there for those who like heady sci-fi tales. Let's take a look into the Asimov books and the show so far to find out what makes her tick.
Queen Sareth of Cloud Dominion's backstory explained
Queen Sareth is not a character from the Foundation books by Isaac Asimov. She was created just for the TV series.
While Asimov's classic sci-fi novels are the inspiration for the core narrative of Foundation, showrunners David S. Goyer and Josh Friedman have frequently diverged from the author's work.
The arrival of Queen Sareth, played by Ella-Rae Smith of The Witcher and Hobbs and Shaw fame, is one of those diversions. She has been a key player thus far throughout the Foundation season 2 release schedule and only looks set to become more influential.
Queen Sareth of Cloud Dominion in the TV series explained
Queen Sareth has joined the Foundation TV series as a potential bride for Cleon XVII, but it seems that she may have ulterior motives for the Empire.
Sareth is introduced in Foundation season 2 episode 1, with the current Brother Day (Lee Pace) intending to marry her in order to shore up the Cleons' future with biological children. She wasn't originally intended to rule Cloud Dominion and had been allowed to indulge in art and music rather than leadership.
However, the other members of the line of succession were all wiped out in a zeppelin accident. In Foundation season 2 episode 4, we learned that Sareth suspects the Empire of staging the accident, having identified her as the best marriage option for Cleon XVII.
Sareth is a savvy political operator and it seems highly likely now that she ordered the assassination attempt on Day back at the start of season two.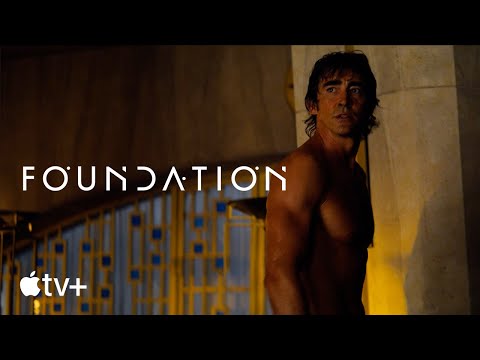 With the help of her right-hand woman Rue (Sandra Yi Sencindiver), she's driving a wedge between the three current Cleons, flirting with Dawn (Cassian Bilton) and using Rue to exploit her existing history with Dusk (Terrence Mann).
She has also recruited an informant from within the Empire to get her the information she needs, as well as charming Day into showing her the Principium. This gave her the opportunity to scope out the situation with the Genetic Dynasty and ask searching questions about possible DNA corruption.
If she wants to bring down the Cleons, she's going the right way about it, and we're fascinated to see what happens next. You can find out how to watch Foundation season 2, and even take advantage of a free trial…
For more of what Apple TV Plus, one of the best streaming services, has to offer, find out everything we know about the best Apple TV shows, including the Invasion season 2 release date and the For All Mankind season 4 release date.
We've also delved into the five Ted Lasso spin-offs we want to see and explored why one US president changed Ted Lasso for the better. In fact, we've even looked at a possible Ted Lasso season 4 release date.