Foundation is one of our favorite TV shows, combining the thrills of mathematics (stay with us, honest) and politically dense sci-fi storytelling. Foundation is one of the best TV series around today and it's based on the work of one of the great sci-fi novelists, Isaac Asimov. Speaking of which, there are spoilers ahead for both the books and the movies.
There have been some huge changes made to the story of Foundation for one of the best Apple TV shows, including the likes of Gaal, Salvor, and Demerzel being gender-swapped. One of the most significant changes, though, is the fact that Hari Seldon was killed off way back in the second ever episode of the first season.
Seldon's plan sits at the core of the entire show on Apple TV, with his psychohistory predictions setting the entire story into motion. One of the best sci-fi series around would be nothing without Seldon, so why the hell did they kill him off?
Well, the decision to have Raych kill Hari in Foundation is actually a pivotal one in shaping the story threads and characters of the show. It sends Gaal off on a quest for which she is entirely unprepared and also gives the green light for multiple versions of Seldon, all of whom are mercurial and fascinating.
In the Asimov stories, Seldon lived into his old age and, although he did leave messages for after he was gone, we didn't get anything like what we've seen on the TV show.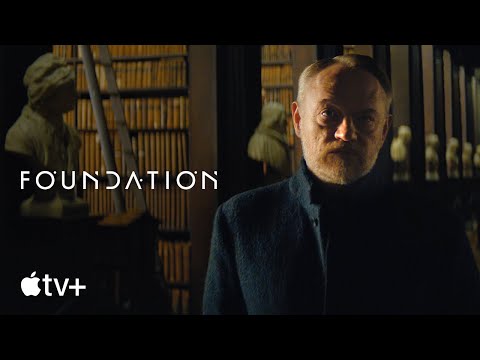 We've witnessed multiple different Seldons since his demise, including the one contained within the Vault and the version built from whatever part of his consciousness was stored within the knife that killed him. Look, this is a confusing show.
These different Seldons often appear to have shifting motivations and know different elements and portions of the over-arching plan. Instead of simply being an all-knowing genius, the show's Seldon is an unpredictable and thrilling chaos element. In the hands of Jared Harris, he's completely brilliant.
If you've also been loving Foundation, check out our Foundation season 2 episode 8 recap for more on the latest episode. We've also got a Foundation season 2 release schedule so you can keep up with it all and we've taken a deep dive into who Queen Sareth of Cloud Dominion is.
Elsewhere in the sci-fi world, we're celebrating the arrival of Starfield. Head over to our friends at PCGamesN for their Starfield review and we've also got a round-up of the best sci-fi series to scratch your Starfield itch. Yes, Foundation made the cut.