What is the Demon Slayer season 4 release date? Since 2019, the fantastical anime, Demon Slayer, has gripped the hearts of all of us macabre fans. Based on Koyoharu Gotouge's best-selling manga of the same name, for years, we've followed the adventures of Tanjiro on his quest to cure his demon sister and defeat the big bad Muzan Kibutsuji once and for all.
We've cried, laughed, and now Demon Slayer is nearing its end as we head into the final Arcs of one of the best anime series ever made. With this in mind, fans are dying to know what will happen to their favorite Demon Slayer characters as they prepare to face the remaining Upper-Rank demons under Muzan's evil thumb. Luckily, Demon Slayer season 4 is on its way, and Tanjiro is getting ready to decapitate more undead sinners.
So, in preparation for the next bloody outing, The Digital Fix is here to be your own personal Kasugai Crow and inform you about all the details in the upcoming chapter. From the Demon Slayer season 4 release date, cast, story, and more, we've left no supernatural stone unturned.
Demon Slayer season 4 release date speculation
Demon Slayer season 4 was officially announced on June 18, 2023, and we expect that Tanjiro will be back on our screens in mid-2024.
Demon Slayer season 4 will be adapting the Hashira Training Arc, which is pretty short compared to previous outings. So, hopefully, the next chapter will follow the same pattern as the last season and pop up sometime in April 2024.
Obviously, these dates are pure speculation. A new anime movie could come out first, and production could be delayed. However, since work on the new season is actively underway, we have our fingers crossed that we'll see Demon Slayer season 4 sooner rather than later.
Demon Slayer season 4 cast speculation
Fans rejoice because the main Demon Slayer cast will be back for season 4. That means Natsuki Hanae will return to voice Tanjiro, and Akari Kitô will be back as Nezuko.
Since the upcoming chapter will follow the Hashira Training Arc, fans can also expect to see all the remaining Hashira back and taking center stage in the next chapter.
That means Takahiro Sakurai as the water Hashira Giyu Tomioka will be back along with Kengo Kawanishi as Muichiro Tokito, Kana Hanazawa as Mitsuri Kanroji, and Tomokazu Seki as Sanemi Shinazugawa. The whole Demon Slayer gang is banding together, folks!
Here is the expected Demon Slayer season 4 cast list:
Natsuki Hanae as Tanjiro Kamado
Akari Kitô as Nezuko Kamado
Yoshitsugu Matsuoka as Inosuke Hashibira
Hiro Shimono as Zenitsu Agatsuma
Toshihiko Seki as Muzan Kibutsuji
Nobuhiko Okamoto as Genya
Toshiyuki Morikawa as Kagaya Ubuyashiki
Kana Hanazawa as Mitsuri Kanroji
Kengo Kawanishi as Muichiro Tokito
Takahiro Sakurai as Giyu Tomioka
Reina Ueda as Tsuguko Kanao Tsuyuri
Daisuke Namikawa as Hotaru Haganezuka
Tomokazu Seki as Sanemi Shinazugawa
Tomokazu Sugita as Gyomei Himejima
Maaya Sakamoto as Lady Tamayo
Marina Inoue as Nakime
On the demon front, Toshihiko Seki will return as our favorite baddie Muzan Kibutsuji. In the manga, the Hashira Training Arc is light on full-on demon fights, but we know for sure that we will see more of Nakime. Nakime is a demon who has surveillance powers and is voiced by Marina Inoue.
Since the Hashira Training Arc is short, we may get some episodes from the Infinity Castle Arc. In that case, the list above may grow as the Demon Slayers face off against the final figures in the Upper Ranks. Keep your eyes on this guide as we release updates.
What is Demon Slayer season 4 about?
Demon Slayer season 4 will take place directly after the events of the Swordsmith Village Arc and cover the Hashira Training Arc from the Demon Slayer manga.
In terms of the anime's source material, that means that the next outing will cover chapters 128 to 136 of Koyoharu Gotouge's work. Warning: spoilers ahead!
In the Demon Slayer manga, the Hashira Training Arc sees Tanjiro training with the Hashira to finally fight the Demon King. For those of you who may be a bit rusty on your Demon Slayer lore, a Hashira is a high-ranking member of the Demon Slayer Corps. They are the best of the best, and in order to prepare for his final face-off against Muzan, Tanjiro has to learn skills from all current members of the elite circle.
Along with seeing Tanjiro being pushed to new limits (and at one point literally pushing a giant boulder) during this Arc, we will learn more about each of the Hashira's backstories. We will get insights into Gyomei's past with the law, Giyu's imposter syndrome, and Obanai's crush on Mitsuri. Simultaneously, we will see Muzan and his subordinate Nakime trying to locate Nezuko since Muzan is desperate to absorb her powers for himself.
If you remember the Demon Slayer season 3 ending, Nezuko became a day walker, a demon that Muzan has been trying to make for centuries. Muzan is desperate to become truly immortal and is willing to fully confront the Demon Slayers personally if that means attaining the ability to walk in the sun.
So yeah, there is plenty to get through with the Hashira Training Arc. However, it is barely ten chapters long. So, if you ask us, we bet that we will see the beginning of the next arc, the Infinity Castle Arc, in Demon Slayer season 4 as well.
The Infinity Castle Arc starts with Muzan directly infiltrating the Ubuyashiki Mansion – officially kicking off an epic and downright grueling final confrontation. The beginning of the Infinity Castle Arc in chapter 137 is a perfect cliffhanger and explosive bang to end a season. However, this is just speculation on our part.
Currently, only the Hashira Training Arc has been confirmed for the return of one of the best TV series in the animated space. Stay tuned for updates!
Is there a Demon Slayer season 4 trailer?
Sorry, folks. There is no Demon Slayer season 4 trailer; however, a short teaser for the next season was released on June 19, 2023.
It isn't much, but the new clip basically confirms that Demon Slayer season 4 will follow the Hashira Arc and reminds us that this show features some of the coolest and best anime characters around. The video re-introduces us to all the remaining Hashira, zooming in on their figures and faces.
The character profiles are downright cool, and although there is no new footage yet, the teaser is enough to get us excited about the next anime outing. You can watch the clip for yourself down below: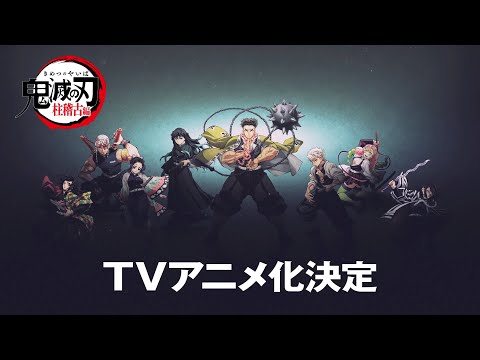 How many episodes will be in Demon Slayer season 4?
Demon Slayer season 4 will likely have 11 episodes and maybe a movie, similar to the season 3 release schedule.
As we mentioned above, currently, only the Hashira Training Arc is confirmed, and it is a short installment in the manga anyway. With that in mind, we can't imagine season 4 running for longer than 11 episodes.
However, who knows, we could get a curve ball and confirmation that the Infinity Castle Arc will begin in the next installment, meaning more content and more episodes as a result. We will be sure to keep you posted as more updates head our way.
Will Demon Slayer season 4 end the series?
Don't worry, folks, because Demon Slayer season 4 definitely won't be the end of the series. As mentioned above, the upcoming chapter covers the Hashira Training Arc, which (according to the Demon Slayer manga) is followed by the Infinity Castle Arc.
While we believe that season 4 will begin the Infinity Castle Arc since the Hashira Training Arc is notoriously short, it is highly unlikely that it will be able to finish it. And on the off chance that it does manage to get through the Infinity Castle Arc – that is only the first part of the overarching Final Battle Arc.
There is still the Sunrise Countdown Arc to get through, meaning it is impossible for Demon Slayer season 4 to cover everything. So, we know that there will at least be a Demon Slayer movie or a season 5 to complete Tanjiro's journey.
Where can I watch Demon Slayer season 4?
Fans will be able to watch Demon Slayer season 4 on Crunchyroll when it releases. The series will likely be available to view via Netflix as well, but only a few months from its initial release.
So yeah, if you are after the latest Demon Slayer episodes, Crunchyroll will be your best bet. Crunchyroll's fan membership costs £4.99/$7.99 per month, while the Mega fan tier costs £5.99/$9.99 per month. So, what are you waiting for? Start renewing those subscriptions, friends!
And there you have it. That is everything we know about Demon Slayer season 4. For more anime, be sure to check our guides on everything we know about the Dragon Ball Super season 2 release date, Chainsaw Man 2 release date, and One Punch Man season 3.
We also have more Demon Slayer guides going over how Muzan became a demon, Demon Slayer Marks, and explaining if Tanjiro will become a Hashira. We've also got a breakdown of all the new anime coming this month and a list of the best anime villains of all time.