When is the Dragon Ball Super season 2 release date? Dragon Ball Z was a huge part of our childhood, and, of course, it still retains a huge spot in the hearts of anime fans. So, we were very excited in 2015 when all of our favorite characters returned for the sequel series Dragon Ball Super.
Over the course of five sagas, Dragon Ball Super has been another of the best anime from creator Akira Toriyama, reintroducing many of the best Dragon Ball Z characters like Goku and Vegeta. There's teleportation, wild battle sequences, and more than one occasion in which some of the best anime characters get really angry, and their hair turns yet another color. But that's not enough, and we are already waiting for more Saiyan-filled fun. So, we've gotten out our Dragon Radar to scour the internet. Below is everything we discovered about Dragon Ball Super season 2!
Dragon Ball Super season 2 release date speculation
Dragon Ball Super season 2 hasn't officially been confirmed. However, a follow-up series titled Dragon Ball: Daima will debut in Fall 2024.
That is right, folks, while the anime movie Dragon Ball Super: Super Hero technically opened the door for another Super saga, it was revealed at New York Comic Con's Dragon Ball panel that Dragon Ball Super will be continued with a fresh show as opposed to a straight traditional season 2.
However, before we all mourn the series, animators have hinted that Dragon Ball: Daima will be continuing the canon of Super. In an interview on the official Dragon Ball website, Florence Jay Dominguito, who's part of the crew at Toei Animation Philippines, commented about a continuation to Super.
"As a fan, I'm really looking forward to new movies and merchandise," they said. "I'm also excited about the new anime that will continue Dragon Ball Super." They could have misspoken, but that sounds like we won't be getting any GT messes in the future.
Who's in the Dragon Ball Super season 2 cast?
No casting announcements have been shared for Dragon Ball Super season 2 or Dragon Ball: Daima. However, we expect the long-running main players, such as Masako Nozawa, Sean Schemmel, Ryo Horikawa, and Christopher Sabat, to return.
We are sure more characters will be revealed soon. And thanks to a clip for Dragon Ball: Daima, we know old friends will be returning to the franchise in some capacity with Majin Buu and more. Stay tuned for updates!
The likely Japanese Dragon Ball Super season 2 cast list:
Masako Nozawa as Goku/Gohan/Goten
Ryo Horikawa as Vegeta
Toshio Furukawa as Piccolo
Aya Hisakawa as Bulma
Mayumi Tanaka as Krillin
Takeshi Kusao as Trunks
Yūko Minaguchi as Pan/Videl
Kōichi Yamadera as Beerus
Masakazu Morita as Whis
Ryūzaburō Ōtomo as Shenron
Ryusei Nakao as Frieza
The likely English Dragon Ball Super season 2 cast list:
Sean Schemmel as Goku
Christopher Sabat as Vegeta/Piccolo/Shenron
Kyle Hebert as Gohan
Monica Rial as Bulma
Sonny Strait as Krillin
Robert McCollum as Goten
Eric Vale as Trunks
Jeannie Tirado as Pan
Kara Edwards as Videl
Jason Douglas as Beerus
Ian Sinclair as Whis
Following the untimely passing of Christopher Ayres in 2021, there is no English voice actor for Frieza, and while we're sure the role will be recast, we're not sure how we'll feel when we first hear Frieza's new voice.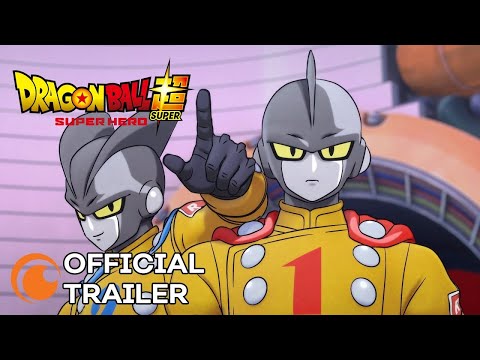 What will Dragon Ball Super season 2 be about?
If announced, the story of Dragon Ball Super season 2 will focus on Pan and a new group of Z Fighters. However, we do know that Super's follow-up series, Dragon Ball: Daima, will focus on a new story involving Goku and the gang turning into kids.
So, let's look at both these cases. If Dragon Ball Super season 2 gets announced, we will see Pan's adventures continue as this is established at the end of Super Hero. Goten and Trunks are both ready to train again with Gohan and Piccolo, and we have some new heroes as well. Meanwhile, Broly and Beerus are training with Goku and Vegeta.
Really, we just need to find out which of the best anime villains will arrive to test everyone's might. Broly and Beerus are out, but in the manga, we've seen new enemies rise up, including the ancient wizard Moro, the proud Granolah, and the conniving Heeters. Even worse, we know Frieza's been training and may have tapped into a new level of power.
But if Dragon Ball: Daima is the only follow-on from the Super series, we know that this franchise will be taking a new course. In a short clip that was released, it looks like Daima will be set before the events of Dragon Ball Super as we see a mysterious new figure watching the Majin Buu arc. Goku and Vegeta are alive, and the Battle of Gods isn't referenced anywhere.
The teaser also sees Goku and his friends being turned into kids, so we are betting this will be a major plot point as they struggle to uncover what has happened to them and how to get back to normal. We will keep you posted as more information on the new anime heads our way.
Is there a Dragon Ball Super season 2 trailer?
While there is no trailer for Dragon Ball Super season 2, a teaser for its follow-up series, Dragon Ball: Daima, was shared in October 2023.
In the clip, we see Vegeta, Goku, Bulma, and more get turned into small kids (anyone else having Dragon Ball GT flashbacks?). Majin Buu turns up along with Babidi, and there are plenty of fights and space antics on display, too.
While it isn't a Super season 2 trailer, this clip is the next step in the franchise, so be sure to check it out below!
Where can you watch Dragon Ball Super season 2?
You'll be able to find Dragon Ball Super season 2 on Crunchyroll once it releases and on Amazon Prime Video.
Crunchyroll is where fans in the UK and the US can enjoy all current episodes of Dragon Ball Super the easiest via one of the best streaming services for anime lovers. However, those with a Prime Video membership can also purchase the series if they want digital copies, too.
If you are keen on Dragon Ball purchases, here is our link to a 30-day free trial for a Prime Membership.
How many episodes are in Dragon Ball Super season 2?
We don't yet know how many episodes will make up Dragon Ball Super season 2, but the first season ran for a mammoth 121 episodes, so all bets are off.
The first season aired continuously from 2015 until 2018, so we really don't have much idea what will happen this time around.
If that's not enough Dragon Ball, find out the reason Goku nearly didn't become an adult and learn how to watch all of Dragon Ball in order. You can also find everything you need to know about Super Saiyans in our guide or read out why the Oscars should learn from the Anime Awards.
For more great anime, check out our guides on Demon Slayer season 4 and the One-Punch Man season 3 release date, as well as the best shounen anime. If you're looking for more of our anime hot takes, then check out our guides to the best Naruto characters and the best Demon Slayer characters.