What is the Chainsaw Man season 2 release date? Chainsaw Man was a standout anime in 2022, and the hyper-violent and action-packed series won fans worldwide with its gory charms.
Set in a world where devils are real, the anime series follows Denji, a young boy who, through a quirk of fate, has bonded with an adorable Chainsaw demon. This fusion creates the titular Chainsaw Man, a murderous devil hunter with the ability to grow chainsaw blades from his body.
It's bold, bonkers and bloody. Basically, it's a perfect animated series, and Denji's truly earned his place on lists of the best anime characters across the web. Still, his adventures are far from over, and there are plenty of anime villains left to be turned into chunks of gory salsa. So here's everything we know about The Chainsaw Man season 2 release date.
Chainsaw Man season 2 release date speculation
As of April 2023, we don't know the Chainsaw Man season 2 release date. That said, we can make a relatively educated guess about when Denji and Pochita will return.
The first season aired between October and December 2022, so it's possible that Chainsaw Man season 2 could be released in the autumn/winter of 2023, but that doesn't consider how long anime can take to produce. That's why 2024 seems a much more realistic release date.
Chainsaw Man season 2 cast
The established Chainsaw Man cast is expected to return for season 2. We've included a breakdown of the Japanese and English voice actors below, so if you prefer dub or sub, you know who's talking.
Here is the Japanese Chainsaw Man season 2 cast list:
Kikunosuke Toya as Denji
Shiori Izawa as Pochita
Tomori Kusunoki as Makima
Shogo Sakata as Aki Hayakawa
Fairouz Ai as Power
Karin Takahashi as Kobeni Higashiyama
Taku Yashiro as Hirokazu Arai
Daiki Hamano as Katana Man
Here is the English Chainsaw Man season 2 cast list:
Ryan Colt Levy as Denji
Lindsay Seidel as Pochita
Suzie Yeung as Makima
Reagan Murdock Aki Hayakawa
Sarah Wiedenheft as Power
Bryn Apprill as Kobeni Higashiyama
Jarrod Greene as Hirokazu Arai
Jason Marnocha as Katana Man
Who's animating Chainsaw Man season 2?
Studio MAPPA, who worked on other critically acclaimed anime like Jujutsu Kaisen, Attack on Titan, and The God of High School, as well as the first series of Chainsaw Man, is animating Chainsaw Man season 2.
Chainsaw Man season 2 plot
We don't currently know exactly what events Chainsaw Man season 2 will cover, but the manga offers some clues as to where things might go.
It's likely that season 2 will adapt the next four arcs in the manga, specifically the Bomb Girl Arc, International Assassins arc, Gun Devil Arc, and finally, the Control Devil arc.
Assuming this is how MAPAA decide to structure the next season, then that'll bring a close to the Public Safety Saga and lead us on to the Academy Sagain season 3. Of course, the studio may structure the next series a little differently and maybe even introduce some… *shudder*… filler.
We also imagine we'll get some explanation as to who the woman who turned update at the end of Chainsaw Man season 1 was, and hopefully, they'll explain whatever she meant by that mouse metaphor.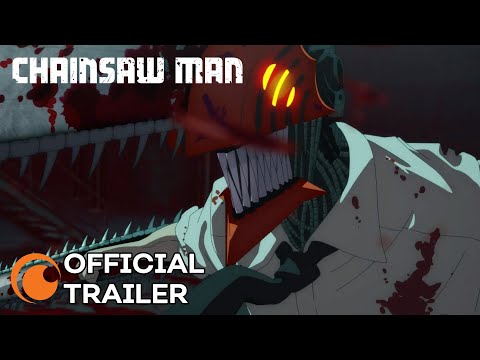 Chainsaw Man season 2 trailer
Sorry but Chainsaw Man season 2 doesn't have a trailer yet. Still, if you want to watch your favourite razor-sharp demon slice through devils, then we've included the teaser for season 1 above.
Where can I watch Chainsaw Man?
All of Chainsaw Man season 1 can be streamed on Crunchyroll, and we imagine that's where season 2 will also air.
If you love anime, then check out our list of the best anime movies; we've also got guides on the best horror anime and the best romance anime. Finally, if you're looking for a new anime, you need to check out our One-Punch Man season 3 and Demon Slayer season 3 breakdowns.