What is the best anime for beginners? Anime is one of the most beautiful and misunderstood genres in media. For decades, it had the unfair reputation as either confusing or purely for kids. However, thanks to its appearance on mainstream platforms such as Netflix and cinema, the truth has been revealed to all the skeptics out there: anime is universally great.
With some of the best anime now getting the worldwide attention they deserve, such as Attack on Titan and Demon Slayer, more folks are now eyeing the art form and are getting ready to take their first steps into the wonderful world of Japanese animation. But, let's be honest, if you aren't familiar with anime, it can be pretty intimidating at first glance. There are sagas, filler, and some series with over 1000 episodes to catch up on (we're looking at you, One Piece). One wrong pick, and you can find yourself overwhelmed by a Shounen anime, wondering what the heck you got yourself into.
Well, fear not; The Digital Fix is here to help. Below is our list of the top ten best anime for beginners to watch as an introduction to this fabulous genre. We've made sure our recommendations have something for every type of fan. Be it the best horror anime, the best romance anime, or some fantasy adventures, we've got you covered.
10. Fullmetal Alchemist: Brotherhood (2009 – 2010)
Fullmetal Alchemist: Brotherhood is the perfect pick for all you fantasy fans and Game of Thrones lovers out there. It is an expertly crafted story packed with dark themes, brilliant anime characters, and fantastical world-building. And unlike Game of Thrones, it isn't eight seasons long, meaning it is the perfect and non-overwhelming start to your anime journey.
The show follows brothers Edward and Alphonse Elric, who both have an affinity for alchemy. But after failing to bring back their dead mother with their skills, Al's body is obliterated, and Edward sacrifices his arm to bring back his brother's soul. To regain their bodies, the brothers begin a quest to find the Philosopher's Stone, uncovering secrets and conspiracies along the way. Every episode in this series has a purpose, and trust us, you'll be hooked.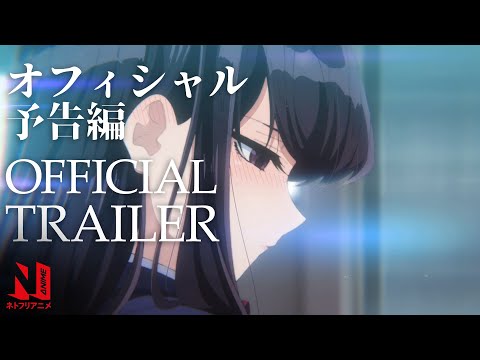 9. Komi Can't Communicate (2021-2022)
If you love sitcoms like Parks and Recreation or New Girl, then you'll love the more introverted-leaning and wholesome anime Komi Can't Communicate. Like most sitcoms, every episode of Komi Can't Communicate isn't drama-filled but is meant to leave you smiling and attached to all the hilarious characters on your small screen.
Putting a bit of a spin on the normally outgoing and bubbly protagonists we see in feel-good shows, Komi Can't Communicate instead follows a young girl who suffers from a severe communication disorder. However, although she can't talk to people, Komi dreams of making 100 friends while in High School. Komi Can't Communicate has adorable artwork, hilarious writing, and can be watched no matter your mood. So, open your heart to this easy-watch and enduring high school anime.
8. Dragon Ball Z Kai (2009)
When it comes to anime, chances are you've heard about the Shounen classics like Dragon Ball, Naruto, or One Piece. And it's likely these are the series that you've been worried about as you start getting into anime in general. Yes, these shows tend to have tons of episodes, ongoing manga, and plenty of filler. But the thing about Shounen anime is you have to start somewhere, and Dragon Ball Z Kai is the perfect introduction.
Dragon Ball Z Kai is the recut version of Dragon Ball Z, which cuts down all the filler episodes and focuses on the main story first and foremost. Set in a futuristic world where seven dragon balls with the power to grant a wish when gathered exist, the show follows Goku's life and adventures. Dragon Ball Z Kai lets you focus on enjoying the light-heartedness yet thrilling adventures that every Shounen series has to offer. It's the ideal gateway to get you to watch all the classics.
7. Death Note (2006 – 2007)
Death Note is downright iconic, thanks to its captivating story. It's an addictive crime thriller with a supernatural twist. This is the anime I'd recommend to all my fellow Twin Peaks and Hannibal fans, and it was also the series that personally got me into the genre – so you know I had to add it to this list.
To give you a brief summary of Death Note, the series shows Light Yagami's turn into a murderous vigilante once he finds a Death Note, a book held by Death Gods (Shinigami) that causes people to die when their names are written down on it. He begins offing criminals but soon enters a psychological cat-and-mouse game once a detective named L threatens to uncover his identity.
Sure, Death Note gets dramatic at times, but it makes up for it with its tense story. It also only has 37 episodes, making it not only a great entry-level anime but also an ideal show to binge.
6. One-Punch Man (2015-present)
Before The Boys poked fun at superhero movies, One-Punch Man jumped on the parody trend, and is not only a great action comedy series but also the perfect pick for any new anime fans still struggling with Shounen anime's tone and dramatic storylines.
People who struggle with giving anime a chance tend to complain about two things: the fight scenes are too crazy, and the characters are too dramatic. Well, One-Punch Man has all those qualities and makes a point about them in the best and most hilariously self-aware way possible. Saitama is a bald superhero who can beat any opponent with just one punch.
However, despite his amazing ability, he is still one of the lowest-ranked heroes around and is desperately bored about being unbeatable. Like Amazon Prime's The Boys, One-Punch Man pokes fun at Shounen and superhero tropes and will give you a greater appreciation for the genre through laughs.
5. Made in Abyss (2017)
Listen, if you've recently got into anime thanks to Studio Ghibli movies like Spirited Away and Ponyo, then Made in Abyss is your next step. It is a breathtaking adventure series that looks magical and stunning yet still holds some psychological horror elements to it as well. In short, if you love mystery, exploration, and some lost civilization action, you're in for a treat.
The anime series centers around the orphaned girl Riko, who lives in a town that surrounds an incredibly large and deep pit known as the Abyss. However, folks regularly venture into the giant hole as it contains artifacts. One day, Riko's dreams of becoming a Cave Raider come true as she sets out on a mission to find her mother, braving the descent despite all the dangers. Seeing the horrors of the Abyss in contrast with likable and innocent characters is like watching a Spielberg movie from the '90s. We couldn't recommend this show to anime newbies enough.
4. Spy x Family (2022 – present)
Spy x Family is a great, easy watch. It combines the wholesome family dynamics from a classic '90s TV show with the entertaining comedy we see in series like The Office. The premise on paper is simple – an undercover agent needs to form a family for his next mission since the only way to gather intel on his mark is via a prestigious school. Sounds simple enough, right? Well, of course, it isn't.
It turns out Agent Twilight's fake wife is a secret assassin, and his new daughter can read minds. So, with the pretend spouses constantly trying to hide their identities from one another, a child who knows everything and is trying to keep a straight face, and the world in jeopardy, chaos ensues. Every episode is hilarious, with misunderstandings and growing personal feelings between characters constantly getting in the way of espionage. Prepare to be charmed by the first episode, folks. Check out our guide to the Spy x Family season 2 release date for more!
3. Attack on Titan (2013 -2023)
One of the best things about anime is that it creates a space for your imagination to go wild. It brings unbelievable stories and action scenes to life that even the most expensive live-action series could never pull off. And no show captures that sense of scale, unique action sequences, and reality-breaking stunts like Attack on Titan.
Attack on Titan is set in an apocalyptic future where humans have to defend themselves from massive humanoid monsters known as Titans. There's drama, intense gore, twists and turns – and incredible visuals as we witness conspiracies unfold and fighters bringing down giants. This show is another pick on our list that Game of Thrones fans will love, and out of all the wildly popular anime out there, it's on the shorter side (as long as you don't count the anime movies), making it easy for newbies to jump into straight away.
2. Cowboy Bebop (1998 – 1999)
This one is for all of you sci-fi series fans out there. If you love spaceships, futuristic exploration, and some gun-driven action, Cowboy Bebop will be right up your street. Cowboy Bebop is perfect for anime beginners because it shows you just how stylish and captivating this art form can truly be. I mean, what's better than a noir-styled Western in space? The answer: nothing.
Set in 2071, we follow a gang of bounty hunters with the charismatic Spike Spiegel leading the way. Spike is an exiled hitman with a mysterious past who will have you on the edge of your seat whenever his flashbacks pop up on the small screen. The script is great, the music is great, and the show's 26-episode length is perfect. Cowboy Bebop is one of the best TV series of all time for a reason, so make sure you add it to your anime watch list.
1. Demon Slayer (2019 – Present)
Demon Slayer is one of the most popular anime series you can watch right now, and if you want to start connecting with other anime fans as well as exploring more series in the genre, this is the show you want to start with.
Every anime fan has something to say about Demon Slayer, and it's easy to see why the series has hooked so many newbies and veterans alike – it's just that good. Set in the Taishō era, Tanjiro joins a secret organization that is dedicated to slaying demons. However, Tanjiro isn't just fighting to save innocents — he's also on a quest to find a cure for his demon sister, Nezuko.
By combining fantasy, horror, and historical elements, Demon Slayer is a captivating story. It's another relatively short entry to catch up with — only three seasons and two movies. Demon Slayer season 4 is currently confirmed and on its way, but you still have plenty of time to catch up on the show's lore and episodes before all our favorite Demon Slayer characters return to the small screen.
And there you have it! Those are our top recommendations for anime beginners to watch right now. If you want to see more quality picks, here are our guides to all the new anime coming out this year and the best Netflix anime series to tune into.
We also have lists of the best anime villains of all time and a guide on how to watch all of One Piece in order (if you're feeling brave). Otherwise, you can take an anime break with our articles on the best movies of all time and everything you need to know about the Dragon Ball Super season 2 release date.