It seems like only yesterday that Barbie was released. Anyone who was anyone was making their way to the movie theaters, probably decked out head-to-toe in pink. We were all too excited for Barbie, which ended up being one of the most profitable new movies ($1.3 billion!) and best comedy movies of 2023.
Starring Margot Robbie and Ryan Gosling, Barbie has become a pop culture sensation. You can barely go anywhere without hearing 'I'm Just Ken', or being bombarded with "Hi, Barbie!"s. And honestly, we're not mad. Although we love Oppenheimer just as much, it seems to be the general consensus that Barbie is the best movie of the year. Period.
You'll now be able to see it again when Barbie makes her way to IMAX theaters this fall. What's more, with this new run, you'll also be witness to some never-before-seen footage in the form of a new post-credits scene.
That's right! If you wanted more, you've got it. The new post-credits scene will be hand selected by Greta Gerwig. Initially, Barbie was unable to have a major IMAX run, since all IMAX theaters were a little preoccupied with the most impressive Christoper Nolan movie in years. We think that's fair — if any movie was made to be seen on the best screen possible, it's Oppenheimer.
"So many Barbie fans went on this journey with us, and we can't thank them enough for supporting the film and sharing their Barbie experience in theaters, across social media and out in the world," Greta Gerwig said in a statement.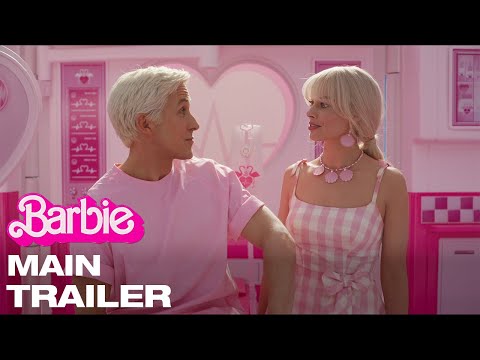 "We made Barbie for the big screen, so it's a thrill to be able to bring it to IMAX, the biggest screen of all. And as a special thanks to Barbie fans, we're excited to share a little bit more of our cast and crew's incredible work by adding special new footage we hope audiences will enjoy."
One of the things we loved most about Barbie was how "The world-building is astounding, not just in the setting, but in all the toy-oriented details," as written in our Barbie review. So being able to see the spectacularly designed set and bright colors of Barbieland on the IMAX screen will probably inspire a whole new appreciation for the craft that went into making it.
Now all we have to do is sit and wonder what the post-credits scene will entail. No doubt any extra scenes will try and capitalize on the love for Ken that audiences have shown. Perhaps it'll utilize some deleted scenes, and show more of Ken getting pulled into further patriarchal antics.
That said, we do know of a few things that were cut — most notably, a fart opera scene. This was cut after it had a poor response with test audiences, but maybe Gerwig will try to give it new life again after the credits come to an end. We also know that there was a post-credit scene originally in mind that involves Midge and a certain A-list narrator.
The Barbie movie will run in selected IMAX theaters for one week from September 22, 2023.
For more on Barbie, take a look at the Barbie age rating, the Barbie Proustian joke explained, and our guides on Ruth and Skipper. You can also take a look at all the best Margot Robbie movies, and see if there's going to be a Barbie 2 release date.
Don't forget to check out all the best feel-good movies, and see what's to come with our guides to the Dune 2 release date and The Marvels release date. You can also read our feature on why the Barbie movie's body diversity couldn't have come at a better time. Bye, Barbie!