Rhinoplasty, lip filler, cheek implants, chin implants, jaw shave, brow bone reduction, buccal fat removal, Botox, and eye lift.
We've all seen the memes at this point. For a while, it really felt like fatphobia and diet culture would remain a relic of 2000s movies and '90s TV shows. But something has changed in the past year or so, with pop culture again pedalling the idea that existing as a fat person is somehow 'bad' or 'wrong'.
We're less than halfway into 2023, and it's become clear that, more than anything, people are utterly terrified of being seen as fat. This anxiety has become so widespread that influencers are literally getting fat surgically sucked out of their faces, and the abuse of diabetes medication Ozepmic has become so normalised for its weight-loss properties it became a recurring punchline at the 2023 Academy Awards.
There's also the conflicting portrayal of overweight people on-screen, with fatness being reduced to a seedy fetish in 1000 Years of Longing, and the use of fatsuits in The Whale and Matilda garnering division among activists and critics. Although the emotional impact has me standing by my five-star The Whale review, I've spoken before about how the use of The Whale movie's fatsuit made me feel conflicted, and there's something especially unsettling about how one of the only recent new movies with a fat lead was shrouded in pain and misery.
Needless to say, being fat is complicated. I can be candid about fatness and the way it is portrayed on-screen because I'm a fat person too. The ironic thing is that, in my experience, it's clear that the vast majority of fat people on-screen aren't actually designed with a fat audience in mind. Normally, they're included as someone skinny folk can laugh and gawk at, or watch from behind their fingers, horrified at their gluttony and thinking to themselves how lucky they are that they aren't one of us.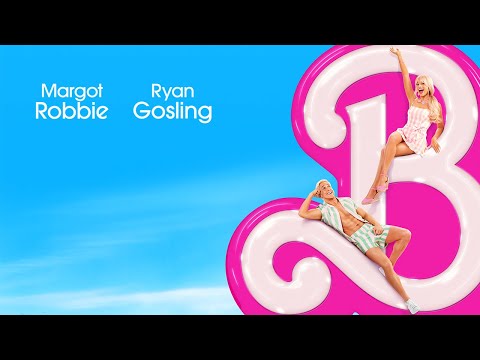 Fat people on-screen are rarely portrayed as simply that. People. Human beings that just go about their lives, have jobs and hobbies and interests, and never really ruminate about their body the same way that everyone else seems to think they do.
This is why the full Barbie trailer and the release of the Barbie movie character posters were so important to me. Amid all the Barbies, who we typically tend to think of as the same, skinny, Blonde woman, there were people like Sharon Rooney, and Bridgerton cast member Nicola Coughlan. In their character descriptors, they weren't defined as imperfect or lesser because of their body size; they were spoken of as diplomats and lawyers.
For once, fatness wasn't the focus of these characters — and just because their intelligence and drive were valued, this didn't come at the cost of their femininity — a mistake that is also common in the portrayal of fat women, especially in TV series and film.
They were dressed girly and pretty, the way Barbie dolls are expected to dress; they were valued outside of their bodies but also not at the cost of their bodies, and most of all, they were given permission to exist and belong as a 'Barbie' — a name that has, through generations, become synonymous with beauty and perfection.
Fat people like me shouldn't have to ask for the bare minimum, but by including plus-sized women within the world of Barbie, the message couldn't be more clear or refreshing: beauty comes in all shapes and sizes.
For more on the Margot Robbie movie, check out our guide to the Barbie movie release date, or broaden your horizons with our list of the best movies of all time. Also, check out Staff Writer Jakob Barnes' feature on the importance of 'Fat Thor.'