What is the Barbie 2 release date? To say that the summer of 2023 has been taken over by Barbie would be an understatement. And, weirdly, it would also be kind of untrue, since she's had to share the spotlight with her brooding cousin, Oppenheimer.
But there's no denying that Barbie has become a sensation. With moviegoers and Barbie fans alike flocking to theaters to watch one of the most desired new movies of 2023, the proof is in the pudding: people are obsessed, and now it's one of the highest grossing movies of the year. Come on Barbie, let's go party!
But does this mean we'll be getting a sequel to the Mattel-branded comedy movie? And if we do, who is likely to return to reprise their role as Barbies and Kens in the Barbie cast? Well, read on, because we've done all the digging we can about the Barbie 2 release date, what it should be about, and much more. (Spoilers ahead for Barbie!)
Barbie 2 release date speculation
There's no Barbie 2 release date yet, since a sequel hasn't been greenlit.
Honestly, Barbie is set to bring in major bucks, and already became a phenomenon way ahead of the Barbie release date even. So we wouldn't be surprised if fans (and the studio) called for a sequel. But, do we even want one? We think the Barbie movie is an absolute blast (as evidenced by our Barbie review!), but we'd be very happy to let the character have one terrific outing alone.
That said, Barbie lives in Barbieland, and we live in Sequeltown nowadays, so don't be surprised if a follow-up does come about. We'll be keeping our ear to the wall and letting you know should any news come about.
Barbie 2 cast speculation
The cast for Barbie 2 could change depending on the plotline, though we imagine Margot Robbie and Ryan Gosling would return to the roles of Barbie and Ken respectively should a second movie come to life.
Gosling in particular has made no secret of the fact that he loved playing Ken. By that logic, we wouldn't be surprised to see him step back into that cowboy outfit and revisit his obsession with horses once again. And since Barbie is now living in the 'real world', we'd be pretty sure that America Ferrera and Ariana Greenblatt would reappear as mother-daughter duo Gloria and Sasha.
Here's who we'd expect to be in the Barbie 2 cast:
Margot Robbie as Barbie
Ryan Gosling as Ken
America Ferrera as Gloria
Ariana Greenblatt as Sasha
Will Ferrell as the CEO of Mattel
Helen Mirren as The Narrator
On the creative front, we'd hope to see Greta Gerwig back in the director's chair, since her vision for the Barbie movie was integral in making this the best feel-good movie of the year.
What will Barbie 2 be about?
Honestly, a Barbie sequel could be about a number of things, though we'd anticipate that it would follow Barbie as she lives out her new life as a human.
The Barbie ending sees Barbie choose to become a human, and it seems that she's living with Gloria and Sasha. She's clearly reverting to a human body, since we see her visiting the gynecologist. Does this mean that a Barbie sequel could be the story of her journey as a human, and the bumps she encounters along the way?
Don't forget, Barbie isn't used to the emotional awareness that most humans have, so that would certainly be something she needs to learn to cope with.
Equally, a Barbie sequel could turn its eye to Ken, since he was the crowning glory of the first film. And since most of the first movie's marketing surrounded Ken and his hilarious ways, we may just end up seeing Ken: The Movie instead.
There's plenty of opportunity there. Ken going back into the real world to discover who he is (without the misogyny this time!), Ken living the rest of his life in Barbieland under his new persona, or him ditching the Ken canon altogether…it's all stuff we would be happy to see!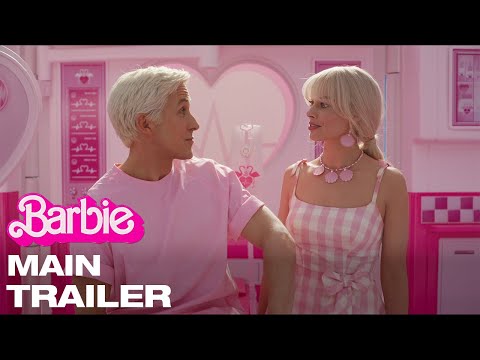 Is there a Barbie 2 trailer?
No, there's no trailer for Barbie 2, and until the movie gets greenlit or made, there won't be one.
In the meantime, you can revisit the trailer for the first movie above to revitalize your interest, or take a look at Ken's incredible musical number below. And in the meantime, we'll keep an eye out for any bonus scenes or additional news for you.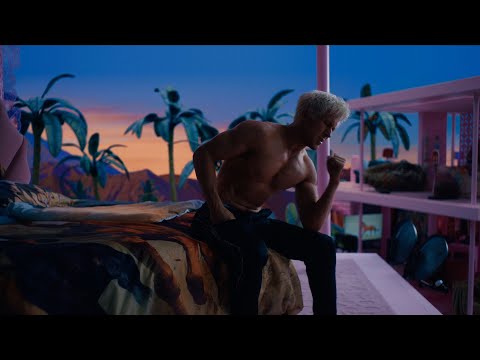 Where can I watch Barbie 2?
Given that Barbie 2 is one of the biggest cinematic events of the year, we'd fully expect any following sequels to come back on the big screen.
We just hope that they would wait for the next Christopher Nolan movie to come out, too.
That's all we know of a Barbie 2 so far. For more intel on the world's best doll, take a look at our guides for Ruth and Skipper. You can also find out if Barbie has a post-credit scene, and see if she's made it onto the list of the best movies of all time.
And for a long read, check out 20 things you didn't know about Barbie and see our feature on why the Barbie movie's body diversity couldn't have come at a better time. Or, if you're more of a Nolan fan, check out our Oppenheimer review, and find out more about the Oppenheimer cast!