Who is Skipper in the Barbie movie? For fans of the iconic doll brand, the Barbie movie is a chance to nerd out at all the deep-dive Barbie references. There are plenty of discontinued dolls running around, and it's usually because they're the butt of a joke.
But one Barbie doll not only gets mention, but also makes an appearance in the Barbie ending sequence too. Since she gets talked about so much, we thought it apt to take a look at the history of one of the strangest characters in the best comedy movie of the summer.
So grab your kens and get ready for playtime, because we're going to give you everything you need to know in this guide to Skipper explained.
Who is Skipper in the Barbie movie?
The Skipper Barbie in the movie is based on the controversial 'Growing Up Skipper' doll that was discontinued by Mattel. In the movie, a joke is made about the termination of the highly controversial Growing Up Skipper doll, and she is later seen in the movie in Weird Barbie's house.
Essentially, this is a joke about the backlash that the doll received and the swift discontinuation of her. What was so strange about Growing Up Skipper?
Well, the doll was supposed to represent the bodily changes that young women go through, so she had a feature wherein if you lifted up her arm, she would grow an inch taller and her breasts would inflate. It was created in 1975, and didn't live to see the light of day for too long after that, since she was then updated in 1979 to remove those features.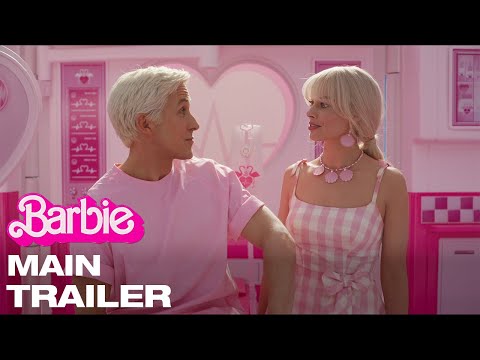 The concept of the doll created a mass of negative feedback, since it was deemed too grown-up and wasn't well received by parents. The character of Skipper had good intentions — initially she was a response to counteract criticism that Barbie was too overtly sexual. But the creative powers that be didn't want Barbie to have children, so they gave her a younger sister. Hence, Skipper was born.
These days, Skipper appears as a pretty cool tween. (She'd probably have hated all the attention she received in the '70s.)
For everything else you need to know about Barbie, take a look at 20 things you didn't know about Barbie, as well as our guide to the Barbie cast, Barbie post-credit scene, and everything we know about a potential Barbie 2 release date.
You can also check out all the other new movies coming out this summer, and see if it's already earned a spot on our list of the best movies. And, while you're here, you can also take a look at our feature on why the Barbie movie's body diversity couldn't have come at a better time.