Yellowstone star Kelly Reilly has spoken about her character's complex relationship with Cole Hauser's Rip Wheeler, explaining why the fan-favourite pair work so well together.
Yellowstone is one of the best TV series around, and part of what has shaped its quality is the shifting, evolving dynamics between the characters in the Yellowstone cast. Speaking in a clip from the bonus features from the new Yellowstone Season 5 Part 1 Blu-ray (via TV Guide) Reilly shared her thoughts on Beth and Rip, and why their relationship has become so integral to the drama series.
"The underpinning of what Beth and Rip have [is] their total devotion to each other as who they are. He doesn't want to change her, she doesn't want to change him," shares Reilly. "I think that's a really beautiful quality to see in a couple."
Right from the first episode, the relationship between the no-nonsense pair has never been straightforward. However, as seasons have progressed it has grown into something much healthier than what we see at the start.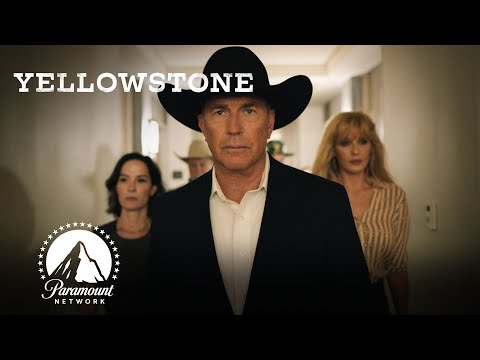 Hopefully, when the Yellowstone season 5 part 2 release date comes, we'll get some resolution to their story before it finishes for good.
Yellowstone season 5 part 2 will bring an end to the series as Kevin Costner exits the show. It is expected to set up a sequel series starring Matthew McConaughey, though it's currently unclear when this will take place in the Yellowstone timeline, and whether or not characters from the main series – such as Beth and Rip – will be carried over too.
Lots of uncertainty for now. What we do know more about is the 1923 season 2 release date and the 6666 release date. You can also find more about other such questions like where is Yellowstone filmed, and learn the details behind why Kevin Costner is leaving Yellowstone.