Ask the every day American what they think of Yellowstone and you're likely to get a very enthusiastic review of the show. There is no doubting Yellowstone is one of the very best TV series around right now, but it's not without its problems.
Throughout the Yellowstone timeline, the various members of the Yellowstone cast have shocked and surprised us with their familial fallouts, political battles, and deadly shootouts. While the exploits of John Dutton, Beth Dutton, Rip Wheeler, and the gang are wildly entertaining, there is, as expected, quite a degree of dramatization at play.
Yellowstone may be the best Taylor Sheridan TV series, but real-life rancher, Jessie Jarvis, has told Variety where the show goes wrong when it comes to the depiction of ranch life.
Turns out, the best drama series on television makes two big mistakes that Jarvis, who is a big fan of Yellowstone, cannot quite look past.
First of all, Jarvis claims the resources available to the Duttons is far beyond what normal ranchers have at their disposal: "The Duttons are very wealthy, and that does not track with the majority of farms and ranches in America right now. We don't own a helicopter. A lot of the pickups and trailers that are featured, they are top of the line, like Dodge Trucks and Bloomer Trailers. They are used in our industry, but they're actually more on the Western sports side of things, not necessarily what you would find if you were to walk into a family farming and ranching operation.
"That being said, there are some ranches that are investor-owned that have access to those types of things, but that is a very small percentage. Their money isn't necessarily a good depiction of what ranchers and farmers are working with financially."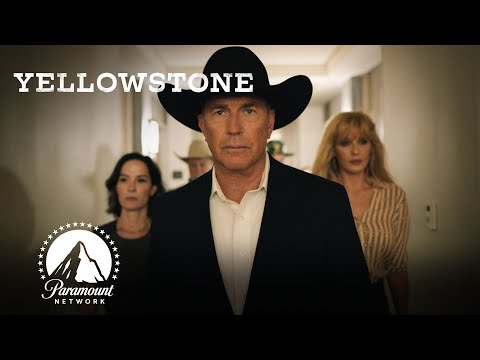 And the other issue? Well, the Duttons simply swear and kill too much. Here's what Jarvis had to say on the matter: "The violence, obviously, is something that is not accurate whatsoever. Sometimes it seems like someone is getting shot every single episode.
"Yellowstone is also kind of crude with its language, which would be, aside from the violence, the thing that does not track whatsoever. I mean, I've yelled some curse words at a cow before, and we always joke that when you're sorting cattle with family, no one's going to come out without having been yelled at. But it's nothing like this. Honestly, and I hate to say this because I do love the show, and I'm not a prude by any means, but after a while I would like a normal conversation without any cursing."
To be fair, Kayce Dutton's kill count is insanely high, so we will blame him. Nevertheless, Jarvis does have plenty of positive things to say about the Kevin Costner-led show. Among them, the family dynamic, issues of land encroachment, and the idea of pride in their work are all authentic to the reality of ranch life. Even the outfits the Duttons wear are part of what Jarvis describes as Sheridan looking to achieve the "correct image" for his neo-Western story.
Speaking of, here's our list of the best Westerns of all time. You should also learn all there is to know about Yellowstone season 5 part 2, the Yellowstone 1923 season 2 release date, and the Yellowstone 6666 release date. If you are more interested in Costner, here's what we know about the Horizon release date.