The idea of Matthew McConaughey joining the Yellowstone universe just makes sense, doesn't it? The actor embodies everything we expect from the TV series; an effortlessly cool aura, impressive acting skills, and a penchant for rocking the shit out of a cowboy hat.
Rumours strongly suggest the actor is set to become a part of the Yellowstone timeline at some point, though nothing concrete has been confirmed yet. If the creators of the drama series are hoping to cast McConaughey in one of their upcoming shows, then his latest comments will have them very excited.
In a recent appearance on the Armchair Expert podcast, McConaughey suggested he is ready to step back into the acting world and admitted he is keen to lead a big TV show.
"I am now becoming more interested in actually going to play another character in a TV show because the last four years of culminating and writing and getting these things together and getting more into public service… The idea of going to act in the right kind of role, in the right kind of movie, film, or series right now sounds like an awesome vacation," McConaughey said.
Sounds like someone has a hankering to join the Yellowstone cast, if you ask us. Well, Chris McCarchy, president and CEO of Paramount Media Networks told The Hollywood Reporter that McConaughey is indeed joining the Western series in some way, shape, or form, but it's unclear in what capacity at this stage.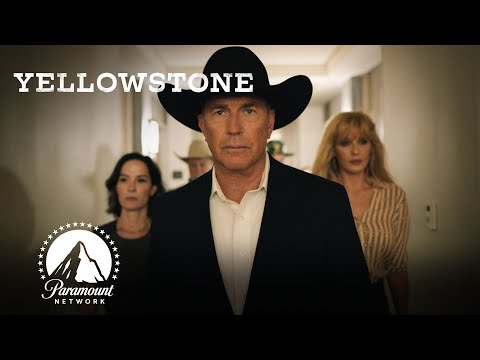 Could McConaughey be set to replace Kevin Costner in the main timeline after Yellowstone season 5? Or will he pop up in one of the spin-offs like Yellowstone 1923 season 2, Yellowstone 6666, or 1883 the Bass Reeves Story? Or, perhaps McConaughey will be given his own rodeo to run and get a brand new spin-off entirely.
For more from Yellowstone check out our guide to the 1923 cast, the 1883 season 2 release date, or our feature on how Dallas ran so Yellowstone could fly. Alternatively, look ahead to new movies coming this year, or look back at all the best movies of all time.