We know Yellowstone is coming to an end next year, but whether Kevin Costner will be there for the big finale remains to be seen. However, eagle-eyed fans have found a potential clue to John Dutton's fate in the most unlikely place — a Monopoly board.
Every Yellowstone fan is counting down to November 2024, when Yellowstone season 5 part 2 hits our screens and brings the main storyline of the best TV series to a close. Sadly, Taylor Sheridan and Costner are known to be at loggerheads, and the latter is still yet to be confirmed for a return to the Yellowstone cast for the impending final season.
I'm not afraid to admit that I am personally clinging to any shred of evidence I can find that offers a hint as to what will happen in the Yellowstone timeline moving forward. Reddit is a wonderful place for this kind of thing, and the latest breadcrumb comes in the form of the Yellowstone edition of Monopoly, which has a rather telling absence of John Dutton imagery.
The box to the game features Beth Dutton front and centre. Beside her are Kayce Dutton and his wife, Monica, and then good old Rip Wheeler at Beth's side as always. There's even space for John's helicopter, but all the main man gets is a shadowy figure straddling a horse (see below image).
The comments on Reddit seem to think this could indicate one of two things: either John Dutton is not going to be a part of the final season (or at least not a prominent one), or Kevin Costner's face is too expensive. One Redditor suggests, "Maybe John Dutton will always be the silhouette in the distance for the second half of Season 5."
A very shrewd and poetic prediction, and to be honest, that's exactly how I think this will go down. If Costner is not willing to come back for the swansong, I can definitely see Sheridan simply writing his Yellowstone character out of the equation, and seeing how the Dutton family tree deals with the fallout. It worked for Succession, and it can work for Yellowstone, too.
Yes, the image rights will be expensive, and that is likely to be a big part of the issue as well. But let's think back to, say, three years ago… anyone would have written a blank cheque to get Costner on the front of that board game. Now, with his Yellowstone future up in the air, perhaps he's just not worth the financial outlay anymore.
Maybe this is Paramount's way of letting us down gently. It starts with Monopoly, but what's next? No more John Dutton Funko Pops? Are we supposed to stop buying John Dutton-inspired waistcoats?? That's not a world I want to live in.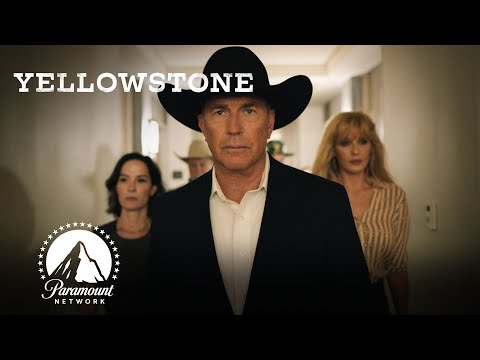 While I calm down, you should take a look at what we know about the Yellowstone 6666 release date and the Yellowstone 1923 season 2 release date, and there's also Yellowstone 1944 to think about now. So, it's not all bad, there's still plenty more to come from the best drama series. We've also rounded up the five big questions Yellowstone season 5 needs to address and put our best guesses forward as to who will die in Yellowstone's final season.