Though it's currently on a mid-season break with no sign of return, Yellowstone is still the biggest show on TV. With its spin-off series and huge audience, Yellowstone is a genuine phenomenon which has captured the hearts of folk across the world.
The Yellowstone cast, led currently by the departing Kevin Costner as John Dutton, is a major factor behind the success of the Western drama series, and for many fans it's Kelly Reilly's Beth Dutton who is the crowning jewel of the whole show. Incredibly fearsome, Beth is the most complex character in the series. She'll protect her family and the ranch by any means necessary (literally, any) and her romance with Cole Hauser's Rip has quickly become the emotional backbone of the series.
From assassination attempts to explosions, Beth has gone through more than any other character in Yellowstone, helping it to become one of the best TV series around. And, with the threat posed to her by Jamie Dutton at the end of mid-season finale, when the Yellowstone season 5 part 2 release date eventually hits screens things aren't going to get any easier for her.
How does Kelly Reilly feel about this, then? The answer is 'not great,' and in her own words Reilly has said she sometimes wishes Beth's plotlines could change.
Speaking on a behind-the-scenes featurette from the DVD release for Yellowstone season 5 part 1 (via Insider), Reilly has shared her own reaction to Beth's story in a clip recorded prior to the SAG-AFTRA strike. "I'm coming to it almost the same as the audience. I mean, I have my hopes and thoughts for the character. Also, as I've played her for over five years now, I feel like I know her so well, but I'm still learning."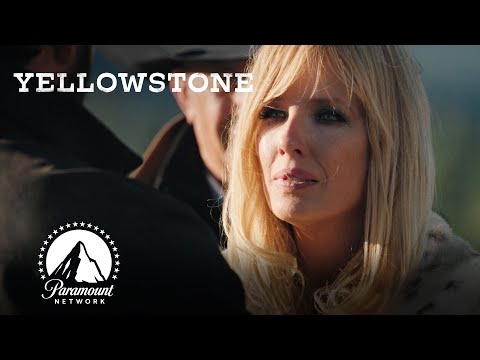 She continues, "There are still things that I read, and I didn't expect, or sometimes I wish for something else for her, but that's the same as the audience. We're all sort of beholden to the vision of the storyteller, and we serve the story. Who knows what's going to happen? I find that exciting as an actor."
Like us, the audience, Kelly Reilly clearly has often hoped for a more peaceful resolution to Beth's story, wishing she could just settle down into a quiet life with Rip. But that's not going to happen, and Jamie's plot to have her assassinated means that her death could be imminent when the show returns, especially with Rip having travelled to Texas and not being around to protect her.
Hopefully, though, it won't come to that. Even after Yellowstone ends, we'd love a sequel series continuing on the story of Beth and Rip taking over their own ranch as Rip deals with the day-to-day ground work while Beth handles the business side of things. But this is Yellowstone, and whatever happens, it looks like a happy ending is not part of Beth's destiny.
For more on Yellowstone, check out our handy guides to the Yellowstone timeline, as well as the 1923 season 2 release date and the 6666 release date. You can also see our list of 10 shows like Yellowstone to watch if you love the Duttons.
Or, if you want some long reads on the Duttons see why Dallas ran so Yellowstone could fly, and why we hated the Yellowstone movie at first but then changed our minds. You can also find out what's new on Paramount Plus this month to fill the Yellowstone void.