Who's the best character in Yellowstone? Most people would probably say a Dutton, but for those on the Yellowstone subreddit, there's another character on the best Western drama series who they consider to be the "true MVP" of the show — long-suffering chef Gator.
Played by Yellowstone cast member Gabriel Guilbeau, Gator has been the Dutton's chef since season 1, and as of season 5, is still going strong — despite Beth Dutton's tendency to seemingly turn mealtimes into the perfect place to hash out her latest grievance.
"I just want the Dutton fuckers to sit through a whole dinner once so all this man's hard work pays off," one Redditor wrote. "Just once." As another poster lamented how "Beth [is] always ruining everyone's meal," other users of of 182,000-membered subreddit started speculating how the Dutton family's inability to finish a dinner might lead to a dark plot twist or two.
"Gator gets fed up with them and poisons them all for their Thanksgiving feast?" one Redditor joked. Another suggested that, for Kevin Costner's exit in the upcoming season, the dining table might be John Dutton's downfall. "They are finally going to have a good meal together as a family, and then someone, or all of them, will die shortly afterward. Probably John Dutton," they wrote. "That's how the show ends."
Jokes aside, the subreddit was full of appreciation of Gator's one-liners, such as him innocently asking what gluten was, and responding to Summer's fact about ducks mating for life by saying, "I cooked the other one too."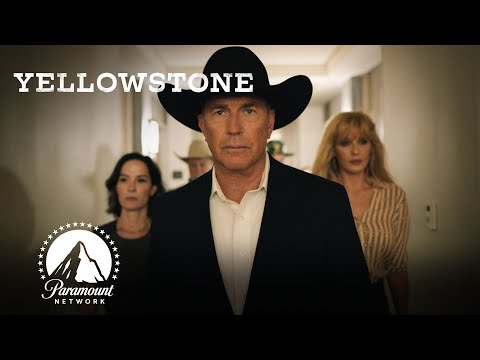 In an interview with Delish, Guilbeau admitted that his character's name has stuck so much, even his own mother calls him 'Gator' now. Guilbeau has a strong relationship with Taylor Sheridan, serving as head of craft services on a number of his projects for the past five years.
But even he was surprised when the showrunner decided to put him in front of the camera. He told the outlet he was "shaking in his boots" before his first on-screen appearance, explaining, ""I'd never acted before." Still, we're glad Guilbeau overcame his nerves — or we never would've gotten the most iconic character in Yellowstone.
For more on the best TV series of recent years, check out our guides explaining Rip Wheeler, the Yellowstone season 5 part 2 release date, the Yellowstone timeline, all the Yellowstone series ranked, the Yellowstone 1923 season 2 release date, the 1883 season 2 release date, and the Yellowstone 6666 release date.