Taylor Sheridan has conquered the list of best Westerns on the small screen, with the Yellowstone universe expanding in so many directions that almost all of the best TV series in the cowboy-hatted world are connected in some way to the Yellowstone timeline.
But, before that, he made one of the best movies in the recent history of the genre. The word on the street might be that the Western is dead, but Sheridan proved otherwise with his terrific 2016 movie Hell or High Water.
Sheridan had emerged as one of the most acclaimed movie screenwriters in Hollywood in the years prior to Yellowstone's 2018 debut, penning one of the best thriller movies of the 2010s prior to Hell or High Water.
Chris Pine and Ben Foster led the cast of the movie, playing sibling ranch owners struggling to get by in the wake of the global financial crisis. In order to keep the family ranch afloat, they've turned to robbing banks.
Jeff Bridges and Gil Birmingham – a Sheridan regular who is also a part of the Yellowstone cast – played the Texas Rangers trying to track down the brothers.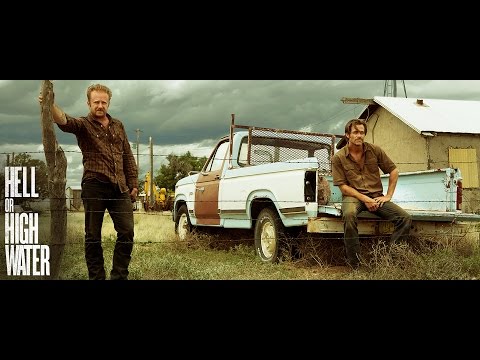 The movie, which was directed by David Mackenzie from Sheridan's script, secured near-universal critical praise and four nominations at the Oscars, including for Best Picture and Best Original Screenplay for Sheridan himself.
Sheridan stayed in the neo-Western world the following year when he made his feature directorial debut with Wind River, in which Jeremy Renner and Elizabeth Olsen played officials investigating a murder on a Native American reservation in Wyoming.
He then started Yellowstone, and the rest is history. We're now awaiting the Yellowstone season 5 return, as well as the Yellowstone 1923 season 2 release date and the Yellowstone 6666 release date.
Over on the big screen, we've got you covered on the new movies heading your way, including the Indiana Jones 5 release date, The Equalizer 3 release date, and the Oppenheimer release date.