Taylor Sheridan, the man behind Yellowstone and all its spin-offs, has had one of the most interesting careers in Hollywood. Starting out as an actor appearing on the likes of Sons of Anarchy, Sheridan would later go on to become a enormously respected screenwriter, before eventually creating one of the best TV series franchises around with Yellowstone.
In his screenwriting stint, Sheridan even managed to bag himself an Oscar nomination for his modern Western movie Hell or High Water. This was his second movie script, with his first coming a year prior: Sicario.
Sicario ranks among the best movies of the 2010s, and is certainly one of the best thriller movies of the decade too. Starring Emily Blunt, Josh Brolin, Benicio Del Toro, and Daniel Kaluuya, Sicario follows a twisting story of an FBI agent (Blunt) enlisted to help tackle a major drug cartel problem on the American border with Mexico.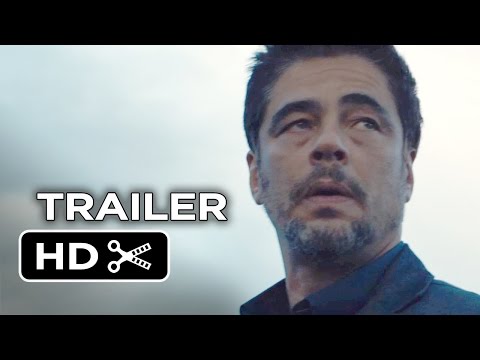 Upon its release, Sicario was a box office success and was the recipient of major critical acclaim too. The suspenseful thriller was noted for its tense action sequences and exploration of murky ethical issues. Sicario was nominated for three Oscars, though Sheridan narrowly missed out on a nomination for his screenplay.
If you love Sheridan's work on Yellowstone and want to check out Sicario, the movie is available to watch on Netflix in the UK, and Amazon Prime Video in the US. Though, you'll want to know that Sicario is very different to the cowboy-centric TV series.
For more on Yellowstone, check out our guide to the Yellowstone cast and Yellowstone timeline, as well as what we know about 1923 season 2 release date. Or, stick with movies and take a look at our guide to all the new movies coming out in 2023, including Dune 2 from Sicario director Denis Villeneuve.