What is the Vikings Valhalla season 3 release date? Netflix offered audiences a continuation of the original Vikings show with its sprawling epic Vikings Valhalla, and we're looking ahead to what's next for our favorite warriors.
Two seasons of Vikings Valhalla have already been and gone and it's already become of the best TV series available on Netflix. You've probably binged the whole thing by now, and after that great Vikings Valhalla season 2 ending, who could blame you?
Everyone still wants more though, so let's dive into the history books and see what we can find out about the Vikings Valhalla season 3 release date, who will be a part of one of the best Netflix series next time around, and what might happen to the characters.
Vikings Valhalla season 3 release date speculation
Vikings Valhalla season 3 will return to Netflix in 2024, as confirmed by the streaming service. We think it'll be coming within the first half of the year.
That's because the first season of Vikings Valhalla dropped on the streaming service in January 2022, and the second season arrived in January 2023. Judging by that pattern, we can assume the next installment will follow suit. That's an exciting prospect, and a concrete release date should be announced soon.
Who will be in the Vikings Valhalla season 3 cast?
The lead trio of Leo Suter, Sam Corlett, and Frida Gustavsson will return as Harald, Leif, and Freydis in the Vikings Valhalla season 3 cast.
Beyond that, we saw a few characters fall by the wayside last season. Don't expect to see Olaf in season 3, as he was killed by Freydis in the last episode of the thriller series. Jorundur, too, will not be making it to season 3, as he was slain defending Jomsborg. And, finally, after a long-term illness, Mariam bowed out of the show.
What we do know is that we'll be getting a new character in the form of the legendary Viking Erik the Red, who is also the father of Leif and Freydis. The new addition will be played by Goran Visnjic of The Boys cast, and given the superhero series' penchant for violence, we think he'll fit right in.
Here's the expected Vikings Valhalla season 3 cast:
Sam Corlett as Leif Eriksson
Leo Suter as Harald Sigurdsson
Frida Gustavsson as Freydis Eiriksdottir
Bradley Freegard as King Canute
Laura Berlin as Queen Emma of Normandy
David Oakes as Earl Godwin
Bradley James as Lord Harekr
Marcin Dorociński as Grand Prince Yaroslav the Wise
Sofya Lebedeva as Elena
Nikolai Kinski as Emperor Romanos
Florian Munteanu as George Maniakes
Tolga Safer as Kurya
Joakim Nätterqvist as Birkir
Goran Visnjic as Erik the Red
What will Vikings Valhalla season 3 be about?
According to Netflix, season 3 will see Harald, Leif, and Freydís embark on new voyages through foreign territory.
We can look at the events of season 2 of the historical drama series for more clues as to what might come next, with Constantinople set to remain a major setting in the show's future. Whether Harald and Leif remain there or venture back home will be a key factor in season 3.
Speaking of Harald, he has a love interest in Constantinople to pursue in the form of Elena, but doing so could have huge implications for those around him. (And given that she's engaged to the Emperor, we're guessing it's not going to be smooth sailing.) The balancing act of this dynamic will be addressed in season 3, for sure.
Aside from Constantinople, we saw Freydis arrange a truce between Kattegat and the Norwegian forces, but we don't think that truce will last very long unfortunately. Let's sit back and enjoy the carnage that will surely unfold when the peace is broken in season 3.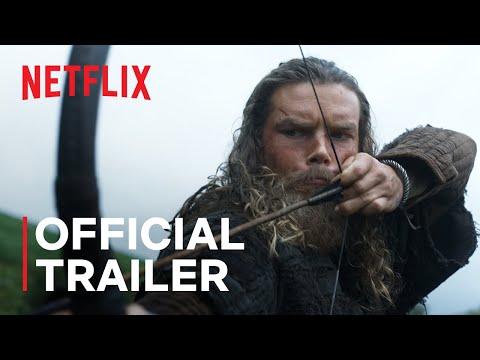 Is there a trailer for Vikings Valhalla season 3?
While there isn't a full trailer for season 3 yet, there is a teaser trailer from Netflix that shows some behind the scenes footage.
You can watch the clip below, and we'll be sure and keep you updated when any other trailers arise!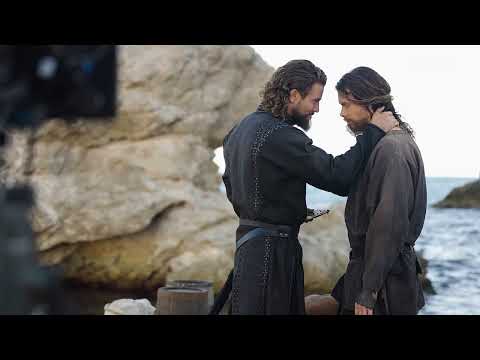 Where can I watch Vikings Valhalla season 3?
You will be able to watch Vikings Valhalla season 3 on Netflix when the show airs. It's a Netflix exclusive so will only be on the streaming platform.
If you're thinking about signing up or re-joining after a hiatus, check out the current Netflix price, and see what else is available on the platform with our lists of the best Netflix horror movies and best Netflix movies you can watch.
How many episodes of Vikings Valhalla season 3 will there be?
There will be eight episodes in Vikings Valhalla season 3. That's the same as the first two seasons of the show, which makes sense.
If you like Vikings, you should check out our interview with Leo Suter and Sam Corlett and deep dive into Vikings Valhalla's King of Norway, or head into our guide on the Stranger Things season 5 release date, and check out everything that's new on Netflix this month.
If you want more historical drama, check out what's going on with the Gladiator 2 release date, and see what other new movies are coming in 2023.