What happened at the end of Vikings Valhalla season 2? This article contains spoilers for Vikings Valhalla season 2. The entire second season of the hit historical series Vikings Valhalla has just dropped on Netflix, and that ending is going to require some explanation.
To absolutely no one's surprise, the new season of the TV series saw major deaths and the balance of power was tilted in new directions. Some characters' stories came to their conclusions, and others got new beginnings. There's a lot to unpack from the fallout of the bloody drama series, so let's get into it with our guide to the Vikings Valhalla season 2 ending explained.
Vikings Valhalla season 2 ending explained
Harald and Leif finally made it to Constantinople pushing the borders of Viking exploration. But, with everything going on back home, it does look like that travelling duo will have to decide whether or not to turn back or settle in Constantinople for good.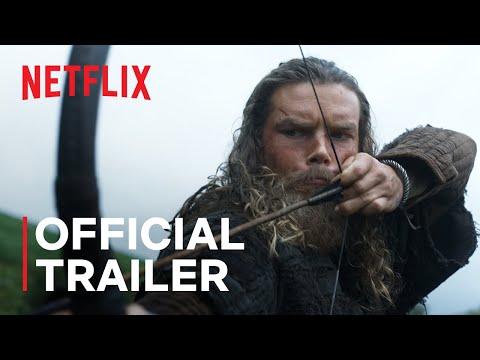 Sticking with Harald, we're not completely clear on what he's going to decide to do about his feelings for Elena. In Vikings Valhalla season 3, the character is going to have to balance lots of demands to decide whether or not to pursue his romance with her despite all the fall-out that could lead to.
Away from Constantinople, a frosty truce was negotiated by Freydis between Kattegat and the forces coming from Norway. Whether that truce will last, though, is another question altogether because there will be plenty of opposition to it from other external powers.
Then there's good old Godwin. The Earl of Wessex, duplicitous to his core, was able to get away with all his schemes and had a relationship with Gytha sanctioned by King Canute, giving him a shot at having a child in contention for the throne. However, whether or not Emma will let that happen (given what she discovered about Godwin) is unclear.
Everyone who died in Vikings Valhalla season 2
Now onto the fun bits, the deaths. There were multiple major and minor casualties in Vikings Valhalla season 2, especially within the finale, and plenty of characters didn't make it to season 3.
Perhaps the most noteworthy of these was Olaf. The pagan and his fleet didn't survive the Vikings Valhalla season 2 finale. Olaf was killed by Freydis, who stabbed him right through the chest after outwitting and out-manoeuvring him with Jorundr while Olaf's fleet of ships was left to burn into ashes in the harbour.
But, Jorundr's own fate wasn't much better, and he was killed in the defence of Jomsborg (though he did at least manage to save the town for now). Mariam also didn't make it out the other side, and her long-term illness eventually brought down the character.
Vikings Valhalla season 3
All that death and deception leaves audiences with plenty to look forward to in Vikings Valhalla season 3, where the violent thriller series will continue to explore the most interesting dynamics and changes from season 2.
For more on Vikings Valhalla, check out our guide to the Vikings Valhalla season 3 release date. Alternatively, check out our guide to the best Netflix series around while you're waiting for more bloody Viking action.